Dermal Fillers
Dermal fillers are a non-permanent cosmetic injectable treatment which can effectively treat some of the deeper underlying signs of ageing, such as:
loss of facial volume
lines and wrinkles
jawline sagging
loss of lip definition and volume
They can help to smooth the key signs of ageing by restoring lost hydration and improving the skin's volume, structure and texture.
"I recently was treated by Miss Balaratnam with fillers. I look very natural and have never been asked if I have "anything done" however friends often comment on 'how well' I look or how 'calm' I look"
"I could not be any happier with my lip enhancement.
I went for a consultation with Sherina and instantly felt at ease. I have only Sherina to thank, for finally giving me my smile back!"
S-Thetics Medical Director, Miss Balaratnam, holds the prestigious title of "Local Country Ambassador" (LCA) for Allergan, the world's largest manufacturer of cosmetic injectable products.
As one of only a handful of expert UK practitioners selected as an LCA, she regularly trains and mentors other health care professionals in non-surgical cosmetic rejuvenation treatments and injection techniques.

To book your consultation with our surgeon and medical director Miss Sherina Balaratnam to find out how we could help you, please contact our team on 01494 670990 or info@sthetics.co.uk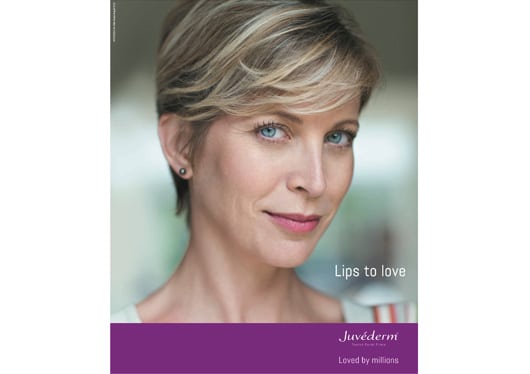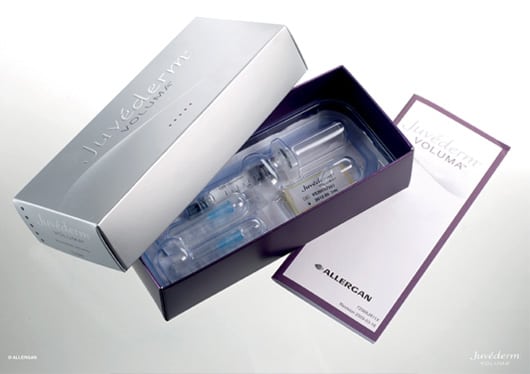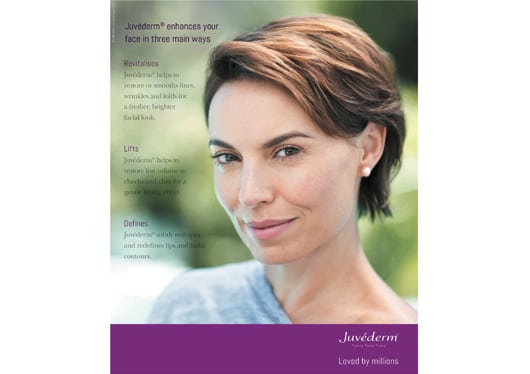 What are dermal fillers made of?
The key ingredient of non-permanent facial fillers is Hyaluronic Acid (HA) – a type of sugar, which occurs naturally in the body and is responsible for maintaining skin volume and elasticity. HA is broken down within one to two days, and is constantly being replenished; however as we age, this replacement mechanism diminishes and the moisturising and plumping effects of HA decrease. By replacing lost HA, we can regain the skin's smooth and lifted appearance. Importantly, HA fillers are fully reversible so can be quickly and easily removed should there be any need, unlike the older forms of permanent facial fillers like silicone.
Which dermal fillers do you use?
S-Thetics use the Juvéderm® range of HA facial fillers which is the number-1 product range on the market, with over 25 years of experience and clinical trials demonstrating safety and efficacy. These products have a very smooth consistency, meaning that they can last for longer, result in less swelling and give a more natural look and feel. Depending on the area treated, results can last from 12-18 months. The Juvéderm® range also contains the mild local anaesthetic lidocaine (0.3%), which allows for a gentle injection experience, but you will also be offered a numbing cream.
Which areas can be treated?
Areas dermal fillers can treat include:

Peri-orbital (around the eye, tear trough, eye bags etc)

Cheeks, nose-to-mouth lines and jawline

Lips and around the mouth
What results can they achieve?
Miss Balaratnam is well known for her 'less is more' approach to facial enhancement – her aim is to respect the individuality of your face, whilst helping to enhance your features to restore balance and harmony. The desired result is a healthy, refreshed glow – like after a good night's sleep or a holiday – not to dramatically change the way you look.
With this in mind, Miss Balaratnam will advise exactly which Juvéderm® product is best to address your key ageing concerns and to achieve optimal results for your individual needs, such as:
Restoring youthful facial lift by enhancing cheeks, cheekbones and the chin area that may have become hollow or thin due to weight loss or age-related facial fat loss

Gently restoring natural-looking lip volume, defining lip contours and treating the corners of the mouth which may have started drooping downwards

Smoothing fine 'barcode' lines around the lips and supporting the 'marionette' lines down to the chin

Provide support and improve the shape of deeper skin folds, such as nasolabial lines (from the nose of the mouth corners), temples and brows
The procedure usually takes around 30-45 minutes and results are immediate, long lasting and natural in appearance. Depending on the area treated, you can expect the results to last between 6-18 months.
Are these treatments suitable for me?
This will be discussed in your consultation, but generally facial fillers can be used on a wide range of patients as they are primarily used for skin rejuvenation, replacing lost structure and volume in the face, as well as the reduction of lines and wrinkles. However, filler treatments are not suitable if you are pregnant, breastfeeding or undergoing IVF.
Are there any side effects?
As with any medical procedure, there is a risk of unwanted side effects with HA dermal filler treatments. Most side effects are normally short-lived and often relate to the injection procedure. Following injection, there may be redness, slight swelling, or bruising around the injection area but these usually only last a few days.
Price
Testimonials
We take pride in delivering the very best treatments to our patients and tailoring our approach to each individual. Here's what some of our patients have been saying about us:
"Since I've been using iS clinical my skin regime has completely changed. I have never known a skin product to benefit my skin in so many ways." Katie, 19, Beaconsfield
"I have had EndyMed 3DEEP Tightening and Contouring on my face and body. The results are incredible and my skin felt tighter and firmer straight away. Three days later my skin is soft and smooth. With such a sophisticated device, a programme of EndyMed 3DEEP is certainly worth it." Elouise 29, High Wycombe
"Beautiful clinic, run by extremely knowledgeable, professional, warm, friendly people. Incredibly relaxing, wonderful results – highly recommend Miss Sherina Balaratnam and her team." Jane, 40, Middlesex
"The EndyMed is such a fabulous treatment that I can't recommend enough. I walked out of the clinic not only glowing, but radiating from the inside out… it felt fabulous!" Annas, 39, Beaconsfield
"I would like to say a huge thank you to Sherina and her team for a wonderful experience – they truly are experts in their field." – Tracey, 36, Berkshire."
"I had the Fire and Ice treatment at the S-Thetics clinic. Just one treatment had improved the over all appearance of my skin and reduced my pigmentation, much to my delight." Gail, 54, Beaconsfield
"Sherina really listened to what I wanted to achieve from my treatments – so I opted for some facial fillers to lift and refresh my cheeks and eyes, as well as shaping my lips. Sherina made the whole process very easy and comfortable and I am absolutely delighted with the results. I couldn't recommend her highly enough."
Julia, 32, from Beaconsfield
"The Fire & Ice treatment is absolutely amazing and refreshing. I walked out of the S-Thetics clinic glowing and feeling fantastic and that was not the end… The result got even better the following day. My skin felt clear, clean and radiant." Theresa, 40, Gerrards Cross
"Thank you Miss Balaratnam for taking your time with me, and using your extraordinary knowledge and skills to help rejuvenate my face and my confidence. All I want is to look the best that I can for my age and I could not be more delighted." Carole Anne, 70, Wiltshire
"Sherina is one of the best skincare doctors I know! I highly recommend all that Sherina offers and she has the best bedside manner when working with patients also." Joanne Berry, San Diego
treatments
Click on the links below to find out more about the range of treatments available at S-Thetics.