50 International Doctors from 30 countries
1 International city
1 global mentor
An incredible experience in Amsterdam earlier this month, with the Allergan Medical Institute and being alongside some of the very best injectors in the world.
Our medical director, Miss Sherina Balaratnam, was selected as 1 of just 50 experienced injectors from over 30 countries, to take part in the launch of the 2019 MD Codes™ program.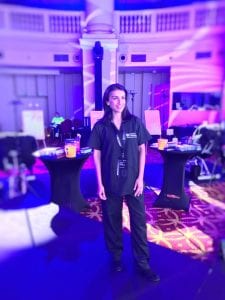 MD Codes™ International Mentorship
On Sunday she had the privilege of being invited by Dr Mauricio De Maio into his elite 12-1 International Mentorship group.
The group comprises Aesthetic Doctors, Plastic Surgeons and Dermatologists from, amongst others, Brazil, Taiwan, Singapore, UAE, Mexico and Sweden.
By continually evolving our treatment strategies and techniques, we are able to deliver exceptional results to our patients, to sympathetically restore and rejuvenate all the while delivering natural, elegant results.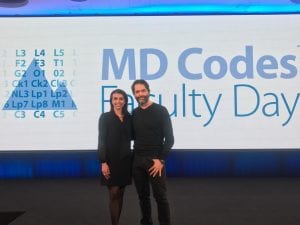 What are the MD Codes™?
The MD Codes™ were created in 2015 by world-renowned Brazilian plastic surgeon Dr Mauricio de Maio.
In 2010, Dr de Maio introduced the 8-point lift, which he identified as the 8 key areas of the face such as the apex of the cheek, over to the angle of the jawline to give lift, projection and improve facial sagging.
The success of this new approach led to the development of the MD Codes.™
By understanding how our facial anatomy evolves as we age, and utilising the Juvederm portfolio of dermal fillers, these advanced injecting skills allow me to sympathetically restore and rejuvenate a patients face in a balanced and harmonious way.
They represent a synergy between a deep, surgical knowledge of your facial anatomy and how these areas work in harmony to create the ideal aesthetic outcome.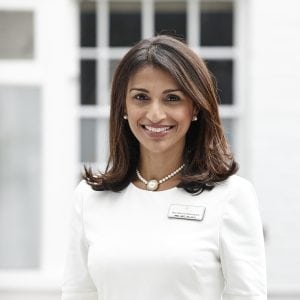 About Miss Sherina Balaratnam MBBS, MRCS, MSc (UCL), Surgeon and Cosmetic Doctor
Miss Sherina Balaratnam is a fully-qualified surgeon with extensive plastic surgical training.
She has devoted the last nine years of her medical career to specialising in the latest non-surgical cosmetic treatment innovations.
Her subtle and highly personalised approach to facial rejuvenation has earned Miss Balaratnam a place as one of the UK's leading non-surgical cosmetic specialists. She regularly trains other healthcare professionals in advanced injectable techniques and the consultation process.
Miss Balaratnam has been mentored by Dr de Maio for over 7 years now, since being part of the UK Allergan Faculty. As one of only a few hand-picked doctors chosen to represent Allergan as a "Local Country Ambassador" (LCA), she was amongst the first UK doctors to be trained on the MD Codes.
In February 2019, she was selected as 1 of the UK's "Top 5" Doctor's for dermal filler treatment in the prestigious Tatler Beauty & Cosmetic Surgery Guide".
About Facial Fillers
Facial fillers can be used to restore contour and youthful volume to the face. At S-Thetics we use the Juvederm range of facial fillers, which contain hyaluronic acid.
Often shortened to HA, it's a naturally occurring sugar that has incredible moisturising powers, thanks to its amazing ability to hold water. In fact, HA can bind up to 1,000 times its own weight in water. You'll find more than 50 per cent of all the body's HA in the skin, where, in both the top layers and lower layers, it helps to maintain moisture levels. But it also cushions and lubricates joints, and it even helps your eyeballs to keep their shape.
At S-Thetics Clinic, we take a 'less is more' approach, which means we can create a natural look that ensures your skin will glow and all while respecting the individuality of your face.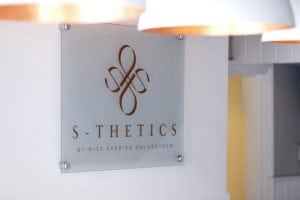 To find out more about facial fillers at S-Thetics or to schedule your consultation, please contact S-Thetics Clinic on: