Thank you to Tatler magazine for featuring us in the prestigious 2022 Beauty and Cosmetic Surgery Guide, published this month.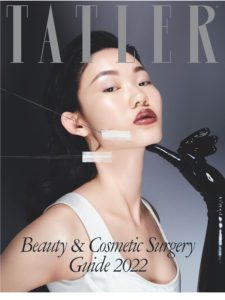 UK 'Top 40' Surgeons & Aesthetic Doctors
Our Medical Director, Surgeon & Cosmetic Doctor, Miss Sherina Balaratnam, is again featured as one of the UK's 'Top 40' Surgeons and Aesthetic Doctors.
UK Top Doctor For Facial Injectable Treatments
She is also named as of the UK's Top Doctor's for injectable treatments, for the third consecutive year, amongst a leading group of UK Surgeon's, Plastic Surgeon's, Aesthetic Doctors and Dermatologists.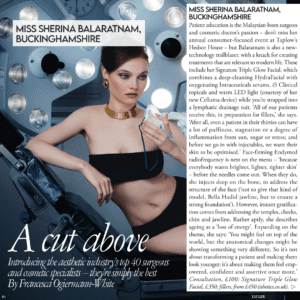 'When contemplating how amazing it would be to attain the skin we've always dreamed of, we need to ensure that our chosen aesthetic doctor is a champion of skin health.'
'Miss Sherina Balaratnam is exactly that. After years of learning as an NHS Surgeon, she has built a reputation over the last decade as an equally well-respected aesthetic doctor, specialising in the very latest non-surgical innovations in cosmetic treatment.'
'Miss Balaratnam is also a new technology trailblazer, with a knack for creating treatments that are relevant to modern life'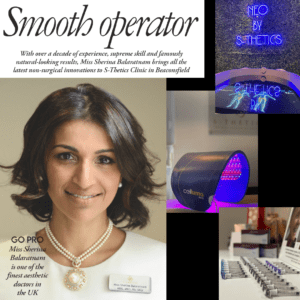 Our profile also features some of our top treatments and technologies: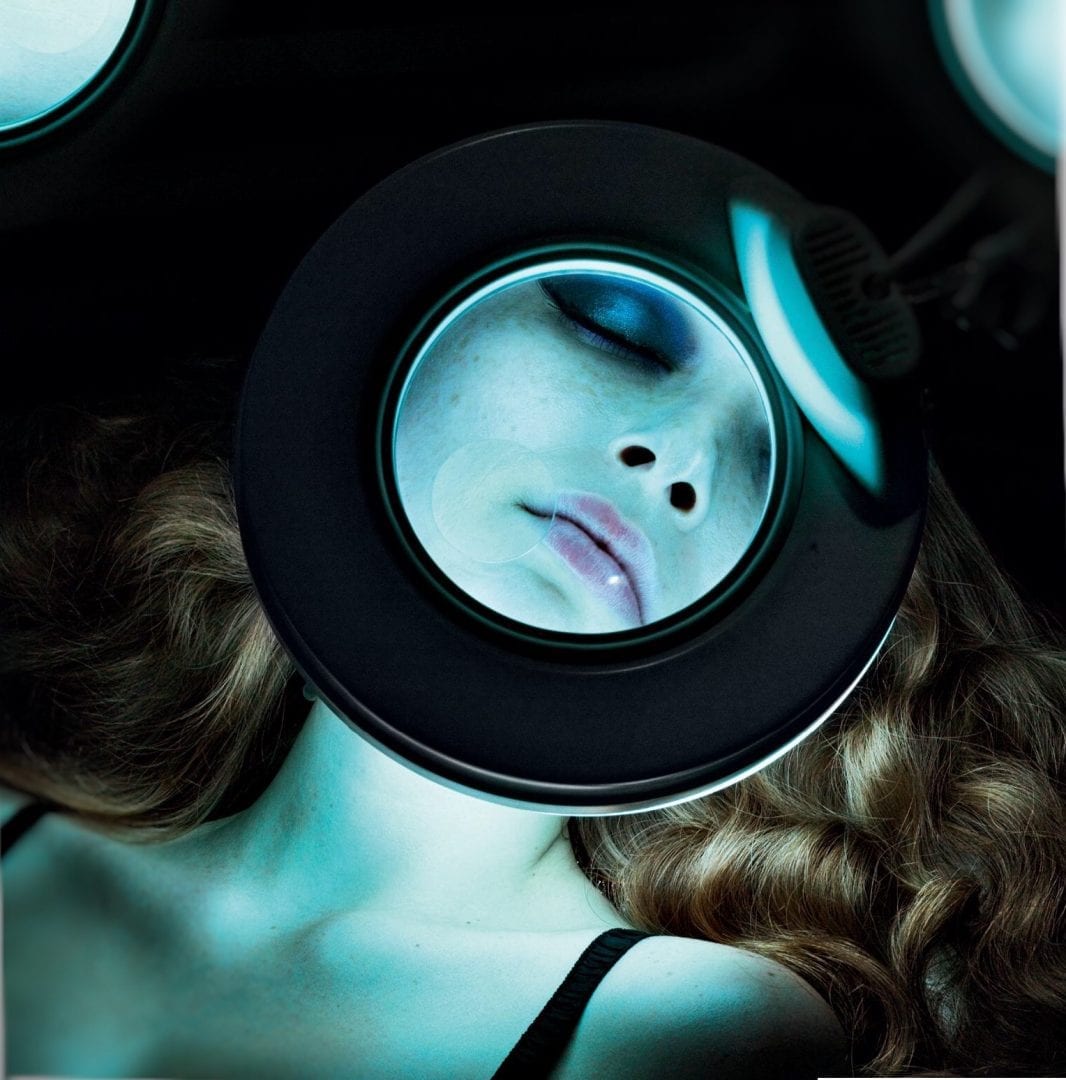 And one of our most popular medical-grade facial treatments:
Our TRIPLE GLOW facial, combining a deep-cleaning HydraFacial with oxygenating Intraceuticals serums, iS Clinical topical skincare and LED light therapy by Celluma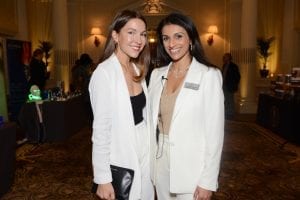 Congratulations to Tatler Health + Beauty Editor-at-Large Francesca Ogiermann-White for creating such an engaging, informative and beautifully constructed feature on the UK's top Doctors and treatments.

To find out more about how you could benefit from any of the featured treatments and to schedule your consultation, please contact our team on: