Welcoming Allergan's latest addition to the injectable portfolio, Volux
We all know the tricks to hiding that sagging jawline in photos – lifting the chin a little, taking the picture from a higher angle (we've all been there).
But, in real life, a sagging jawline can have a real impact on one's self esteem.
Whether it's because it makes us look a bit older, or plumper, let's be honest – a sagging chin doesn't help the cause.
Most commonly, it is something that happens through the ageing process, where skin can begin to sag with the loss of volume and elasticity as the years go by.
This is because our bodies stop producing so much collagen with time – that vital element to keeping the skin's elasticity and youthful glow.
It might not always be an age thing, though.
For others, it can come down to good old-fashioned genetics, or because of a health or weight issue.
But what we can't deny is that the definition of the lower face does play an important role how we perceive age, ourselves or even our presence.
While historically, a stronger jawline has been associated with the male gender, today, an increasing number of women are looking for a more defining look and a desire to move away from the 'weak chin'.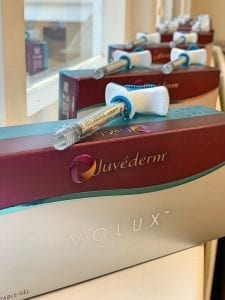 So, how are they doing it?
In the past, the most effective way to tighten the jawline and create more definition was through invasive surgery (also known as a facelift).
Today, though, a new injectable has joined the market which is already highlighting itself as a real gamechanger.
Say hello to Allergan's new portfolio treatment, Volux.
Created exclusively to treat the chin and jawline area, this treatment joins the Botox maker's Juvederm range – a dermal filler to change the way we think about sculpting the lower face.
One of the most innovative treatments in the injectables portfolio, this dermal filler is designed specifically to add structure and definition to the jawline and chin – the perfect non-surgical alternative for creating a sculpted jawline.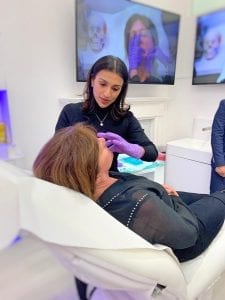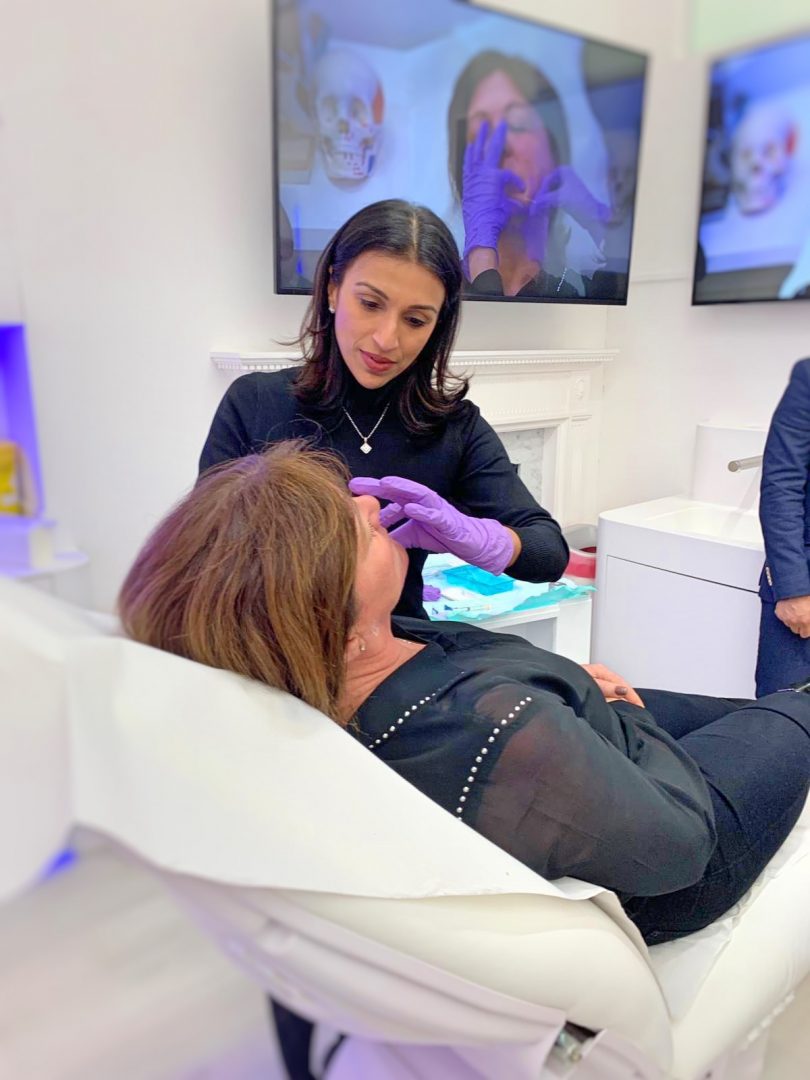 Tell me how Volux works, then.
With minimal downtime and no pain, the Volux treatment allows us to create completely natural-looking results at any age.
But what really makes Volux so unique is the fact that it has a much higher density than other dermal fillers, meaning aesthetic practitioners can use it to mould and sculpt the lower face as it lifts the tissue.
And, with a hyaluronic acid-base which is essential for boosting collagen production for firmer, younger-looking skin, it won't just be about making the skin tighter – but also creating a smoother, more hydrated texture.
The result? A much sharper, more defined look with a stunning glow and effects that can last for up to 18 to 24 months.
Here at the S-Thetics Clinic, founder Miss Sherina Balaratnam uses a 'less is more' approach, so patients can also expect a completely natural look post-treatment.
As an Allergan Faculty trainer, she was one of the first UK Doctors to use Juvederm Volux and has over 9 years of experience with the Juvederm range of facial fillers.
However, while this treatment is incredibly versatile to all skin types and ages, we do ensure every patient who would like to have the Volux injectable undergoes a complete skin consultation with a member from our highly-trained aesthetic team, as well as providing a detailed medical history prior to any treatment.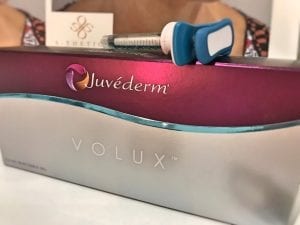 To find out more about Volux, please contact S-Thetics Clinic on: 01494 670 990 or info@sthetics.co.uk