Thank you to Tatler Magazine for featuring us in the 2019 'Beauty & Cosmetic Surgery Guide.'
"Such is the reputation of the award-winning S-Thetics Clinic and its medical director Miss Sherina Balaratnam for non-surgical treatments for the face and body that, by rights, the entrance to the practice in Beaconsfield's beautiful Old Town should have a town crier permanently stationed outside proclaiming its success."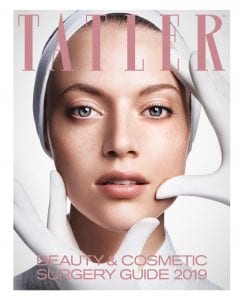 'Meet the most brilliant, skilful, reassuring and innovative specialists out there.'
For the first time, our medical director Miss Sherina Balaratnam, is featured as one of the UK's "Top 5 Doctors" for dermal filler treatment.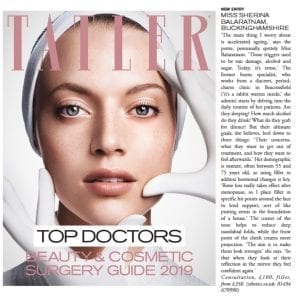 Her subtle and highly personalised approach to facial rejuvenation has earned Miss Balaratnam a place as one of the UK's leading non-surgical cosmetic specialists.
Renowned for her skill and natural looking results, Miss Balaratnam is 1 of just 9 UK Surgeons and Doctors selected by Allergan as a Local Country Ambassador ('LCA'). She regularly trains other healthcare professionals in advanced injectable techniques and the consultation process.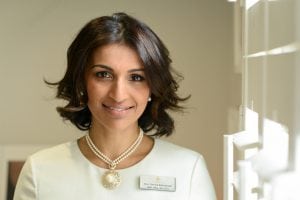 In February 2018 and again in February 2019, she was selected by world-renowned Brazilian plastic surgeon Dr Mauricio De Maio as one of his "World's Top 50" injectors. Dr De Maio is the creator of the original 8-point lift and now the MD Codes.
MD Codes™ International Mentorship
In February 2019, Miss Balaratnam had the honour of being invited by Dr Mauricio De Maio into his elite 12-1 International Mentorship group.
The group comprises Aesthetic Doctors, Plastic Surgeons and Dermatologists from, amongst others, Brazil, Taiwan, Singapore, UAE, Mexico and Sweden.
'S is for Sensational'
Our article also features some of our top treatments and technologies:
– EMSculpt
– Dermal Fillers
– Collagen Wave Fire & Ice Facial treatment
– SculpSure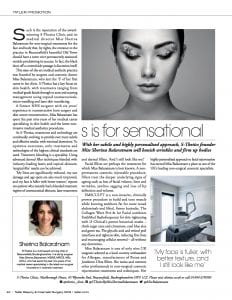 'Trust Goes to Show'
Our Medical Director is also interviewed by Allergan in their double page feature 'Trust goes to show' on how to maximise your consultation and choose the right aesthetic practitioner for you.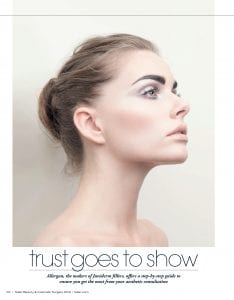 'Face of the Future'
We're also featured in Tatler's guide to the ultimate miracle treatments that pamper, define, contour and chisel.
Our bespoke Fire & Ice Luxury facial treatment is featured as 1 of the UK's top 4 high-tech, medical grade facial treatments.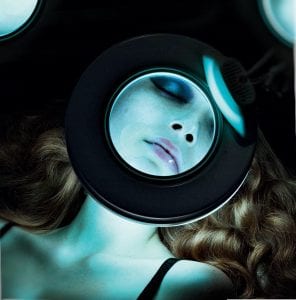 This follows our inclusion in the 2018 Tatler Beauty & Cosmetic Surgery Guide as 1 of just 4 UK 'Super Clinics' located outside London.
The Tatler Guide is known as the go-to directory for the UK's top Plastic Surgeons, Dermatologists, Aesthetic Doctors and Nurses and we're honoured to have received this seal of approval.

To find out more about our range of treatments or to schedule your consultation, please contact S-Thetics clinic on: