HydraFacial™
HydraFacial is an advanced medical facial treatment which consists of a six stage process that helps to detoxify the skin, cleanse and exfoliate, remove dead skin cells, extract any debris and provide long lasting hydration and essential nutrient support to protect and rebuild collagen levels.
Great for all skin types and with no downtime, the HydraFacial treatment is not only highly effective at improving overall skin health, but also excellent for remedying:
Fine Lines and Wrinkles
Elasticity and Firmness
Skin Tone Evenness and Vibrancy
Skin Texture
Acne
Hyperpigmentation and Sun Damage
Oily and Congested Skin
Enlarged Pores
Advanced Signs of Aging
The HydraFacial revitalises and improves your skin, with no downtime:
HydraFacial is a non-invasive, multistep treatment that combines the benefits of next-level hydradermabrasion, a chemical peel, automated painless extractions (no pinching!) and a special delivery of Antioxidants, Hyaluronic Acid and Peptides. It does all of this in one quick treatment that delivers real results without downtime or irritation and is ideal as a regular treatment to enhance and maintain your skin health.
The HydraFacial is the ultimate way to rebuild the health of your skin and provide deep, lasting hydration. Your skin works in a similar way to a sponge, so we'll demonstrate how this 6 stage treatment works in this animation:
HydraFacial has featured in glossy magazines such as Tatler, Vogue, Marie Claire and Red, as well as The Sunday Times Style and countless beauty blogs. Celebrity fans include Beyonce, Kate Winslet, Eva Mendes and Paris Hilton.
The HydraFacial is also ideal for managing acne. Specific ingredients help to reduce redness and inflammation caused by the breakout of spots without drying out the skin. Antioxidants and hyaluronic acid are then infused in the skin to help protect and restore your skin health.
The HydraFacial treatment is not only about improving the appearance of your skin, but truly restoring youthful, healthy skin.

Contact the clinic on 01494 670990 or info@sthetics.co.uk to book your Hydrafacial treatment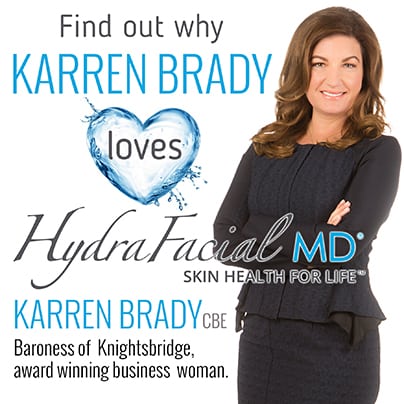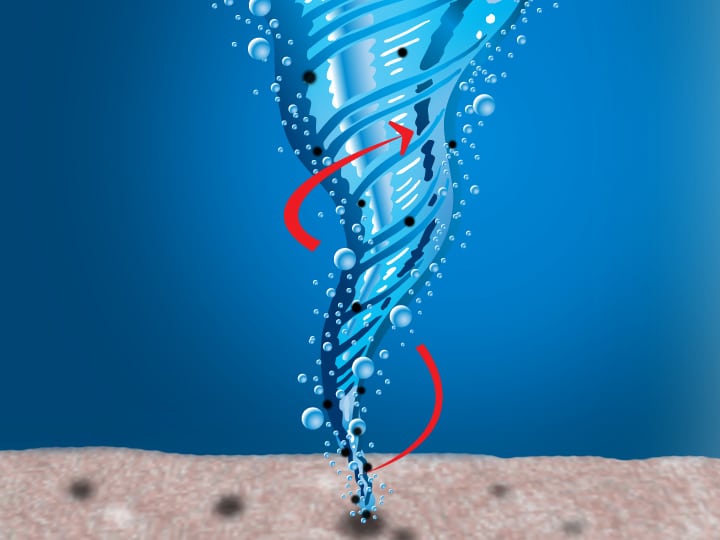 What are the results?
You will see an immediate improvement in your skin after just one treatment. Specific skin concerns may be require several visits to address, and for optimum continued results, regular monthly sessions are recommended.
Is the treatment right for me?
The HydraFacial™ treatment is designed for all ages, skin colours and types. Even the most sensitive skin easily tolerates the HydraFacial™ treatment.
During your initial consultation we will analyse your skin using our VISIA digital skin analysis to address any underlying issues and tailor any treatments accordingly.
Are there any side effects?
The treatment is comfortable and relaxing with immediate benefits. You can return to your normal activities right after the treatment since your skin looks great and there is no recovery time.
How does it work?
The main treatments consists of a six stage process which helps to detoxify the skin, remove dead skin cells, extract any debris and provide long lasting hydration and essential nutrient support that protects and rebuilds collagen levels.
Testimonials
We take pride in delivering the very best treatments to our patients and tailoring our approach to each individual. Here's what some of our patients have been saying about us:
"Since I've been using iS clinical my skin regime has completely changed. I have never known a skin product to benefit my skin in so many ways." Katie, 19, Beaconsfield
"I have had EndyMed 3DEEP Tightening and Contouring on my face and body. The results are incredible and my skin felt tighter and firmer straight away. Three days later my skin is soft and smooth. With such a sophisticated device, a programme of EndyMed 3DEEP is certainly worth it." Elouise 29, High Wycombe
"Beautiful clinic, run by extremely knowledgeable, professional, warm, friendly people. Incredibly relaxing, wonderful results – highly recommend Miss Sherina Balaratnam and her team." Jane, 40, Middlesex
"The EndyMed is such a fabulous treatment that I can't recommend enough. I walked out of the clinic not only glowing, but radiating from the inside out… it felt fabulous!" Annas, 39, Beaconsfield
"I would like to say a huge thank you to Sherina and her team for a wonderful experience – they truly are experts in their field." – Tracey, 36, Berkshire."
"I had the Fire and Ice treatment at the S-Thetics clinic. Just one treatment had improved the over all appearance of my skin and reduced my pigmentation, much to my delight." Gail, 54, Beaconsfield
"Sherina really listened to what I wanted to achieve from my treatments – so I opted for some facial fillers to lift and refresh my cheeks and eyes, as well as shaping my lips. Sherina made the whole process very easy and comfortable and I am absolutely delighted with the results. I couldn't recommend her highly enough."
Julia, 32, from Beaconsfield
"The Fire & Ice treatment is absolutely amazing and refreshing. I walked out of the S-Thetics clinic glowing and feeling fantastic and that was not the end… The result got even better the following day. My skin felt clear, clean and radiant." Theresa, 40, Gerrards Cross
"Thank you Miss Balaratnam for taking your time with me, and using your extraordinary knowledge and skills to help rejuvenate my face and my confidence. All I want is to look the best that I can for my age and I could not be more delighted." Carole Anne, 70, Wiltshire
"Sherina is one of the best skincare doctors I know! I highly recommend all that Sherina offers and she has the best bedside manner when working with patients also." Joanne Berry, San Diego
treatments
Click on the links below to find out more about the range of treatments available at S-Thetics.