Healthy Hair Starts with A Healthy Scalp
HydraFacial Keravive is a unique, relaxing treatment designed to cleanse, stimulate, nourish, and hydrate the scalp for fuller and healthier-looking hair.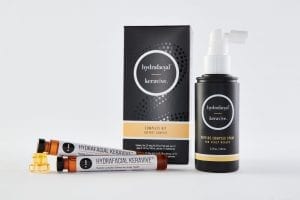 Poor scalp health can be characterized by:
Dry skin
Clogged hair follicles
Dead skin cells
Overall lack of circulation
It can be a major contributor to damaged and thinning hair and inhibit the growth of healthy hair.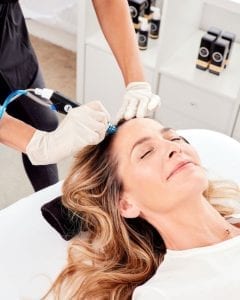 HydraFacial Keravive is a first of its kind 3-step treatment that includes an in-clinic component, as well as a 30-day take-home spray.

Cleanse, exfoliate and hydrate the scalp and hair follicles
Stimulate scalp circulation and nourish scalp and hair follicles with growth factors and skin proteins
Deliver daily scalp and hair follicle nourishment and stimulation

.
The result? Thicker, fuller, healthier-looking hair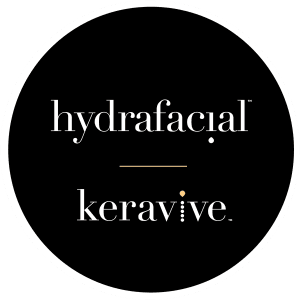 Our Medical Director was interviewed recently on behalf of the HydraFacial company, on why our patients have been requesting an effective scalp treatment and how HydraFacial Keravive could help:
If you are considering how Hydrafacial Keravive treatments could benefit your scalp health, please contact our team on: