I am always fascinated by the people, stories and innovations behind Aesthetics and am passionate about helping to connect our patients and consumers to this exciting world.
I was honoured to have the opportunity to speak directly with one of the worlds leading Aesthetics CEO's, Clint Carnell, who joined me directly from California.
As CEO of The HydraFacial Company since December 2016, Clint has overseen incredible worldwide growth and a complete rebranding:
✔️ HydraFacial® and Perk™ products are available in over 87 countries
✔️ Over 16,500 providers around the world
✔️ 5 million + treatments annually
Clint is also the Founder & Chairman of 'Orange Twist' a chain of 15 Aesthetic Clinics across 4 different US States, driven by the goal of becoming 'the Starbucks' of Aesthetic Medicine.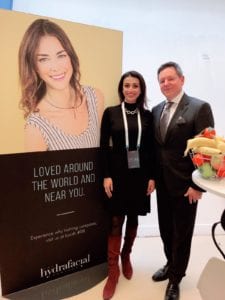 Our topics of conversation include:
✔️ Clint's background and career path
✔️ How consumer trends have evolved in recent months
✔️ The demand for 'clean beauty'
✔️ The importance of strategic partnerships
✔️ The increasing focus on 'self-care' and consumers wanting quality treatments, brands and results
✔️ The research and demand that created Keravive, our new scalp health treatment
✔️ Future trends in aesthetics and specifically for HydraFacial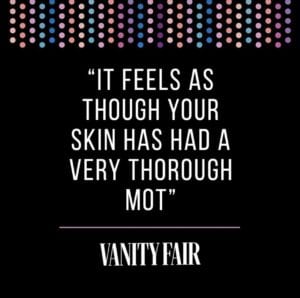 HydraFacial To List on NASDAQ Stock Exchange
Shortly after our conversation, it was announced by Reuters that the HydraFacial Company was merging with Vesper Healthcare Acquisition Corp, in a deal valued at $1.1 billion.
The merger was led by HydraFacial CEO, Clint Carnell and Brent Saunders. Brent was previously CEO of Allergan, who oversaw their $63 billion sale to AbbVie Inc.
The deal will result in HydraFacial listing on the US Nasdaq stock exchange under the ticker 'SKIN' and will further accelerate their impressive worldwide growth and innovation in aesthetics.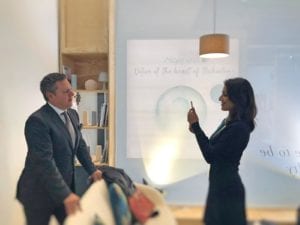 Thank you to Clint for making the time to speak with me and the HydraFacial team for arranging this unique access.
The HydraFacial forms a key part of our hyper-personalised treatment regimes at S-Thetics Clinic and we now have 3 devices in-clinic, as well as being a launch clinic in Europe, Middle East & Africa for the latest HydraFacial Keravive scalp health treatment.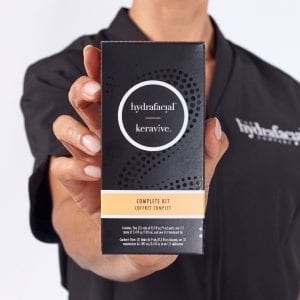 To find out how your skin and scalp health could benefit from regular HydraFacial and Keravive treatments, please contact our team on: