Thank you to Conde Nast Brides Magazine for naming Miss Sherina Balaratnam 'Best For Blemish Free Skin' in your 2017 Cosmetic Beauty Guide.
Edited by top beauty journalist Olivia Falcon, the 2017 guide features the UK's go-to clinics and cosmetic doctors:
"We bring you the country's most talented, trusted cosmetic doctors.
Miss Balaratnam's super-discreet S-Thetics Clinic, based in a 200-year-old coach house just off Beaconsfield's high street, is the perfect place to sneak for a pre-wedding spruce.
Indeed, high-profile people from London who don't want to get spotted on Harley Street make the easy 35-minute drive to come for high-tech body treatments and skin programmes.
With an extensive background in plastic surgery, Miss Balaratnam is famed for her seamless Botox and filler work."
The Guide focused on some of our most popular treatments, including:
The HydraTite treatment
The Collagen Wave Fire & Ice treatment
S-Thetics Medical Director, Miss Balaratnam, gives her advice on how brides can achieve glowing skin on their wedding day at the Brides Magazine Readers Event at the Hotel Cafe Royal:
S-Thetics is a multi award winning state-of-the-art medical aesthetic clinic located in the heart of Beaconsfield Old Town in Buckinghamshire, specialising in advanced non-surgical treatments for the face and body.
Founded by surgeon and cosmetic doctor, Miss Sherina Balaratnam, S-Thetics offer a broad range of treatments within our menu – from advanced skincare products and facial treatments, to cosmetic injectables, non-surgical skin rejuvenation and body contouring using medical grade technology.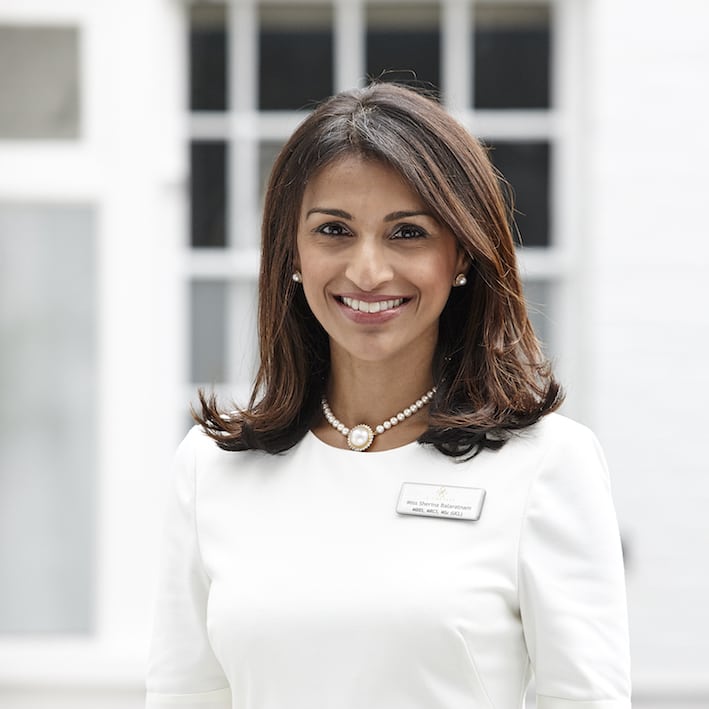 We have a medical approach at the heart of our practice, meaning that all treatments we offer have scientific backing and are delivered with the highest standard of clinical expertise and care.
To find out more about our range of treatments or to schedule a consultation, please contact S-Thetics clinic on: