HydraFacial Keravive with special guests Dr James Bartholomeusz, the creator of the ingredient and Miss Sherina Balaratnam, one of the first clinicians in the world to introduce HydraFacial Keravive for Scalp Health.
Dr James Bartholomeusz
Is a native of Brisbane Australia and has worked in the medical aesthetic industry for the last 14yrs. In 2013, James started working on a specific scalp stimulating formula using unique biomimetic growth factors for hair and scalp health. In 2016 SkinQRI partnered with HydraFacial to develop a unique system and topical approach known as Keravive that was launched in 2020.
Miss Sherina Balaratnam
Is a former National Health Service surgeon with extensive plastic surgical training. For the past 10 years, she has devoted her medical career to specialising in the latest non-surgical cosmetic treatment innovations. She runs the multi-award-winning S-Thetics Clinic in Beaconsfield, UK.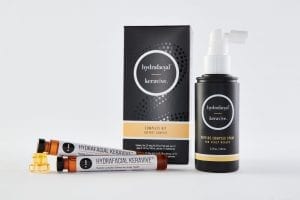 Dr James discusses the incredible depth of clinical research that has gone into the Keravive scalp-health solution, covering a wide range of topics, including:
✔️ Causes and current treatment options for hair loss
✔️ The differences between male & female hair loss
✔️ Biomimetic growth factors & skin proteins
✔️ Polypeptides and nano liposomes
✔️ Why Keravive has been so successful for treating scalp health-related conditions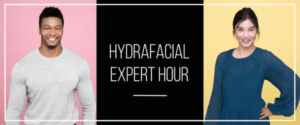 From 27:40 I was honoured to be invited to present on the topic 'My Clinical Experience with Keravive' as the first clinic in Europe, Middle East & Africa to introduce Keravive in January 2020.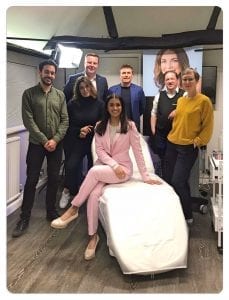 ✔️ My experience since introducing HydraFacial to my practice in 2016
✔️ The importance of the patient consultation
✔️ How we utilise Canfield HairMetrix imaging technology to measure and track your results
✔️ Our own HairMetrix before & afters
✔️ Scalp health trends during lockdown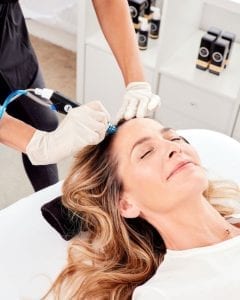 To find out how you could benefit from HydraFacial Keravive treatment to improve your hair and scalp health, please contact our team on: