You are cordially invited to our
Exclusive Summer Aesthetics Event
Thursday 23rd June 2022
at Hedsor House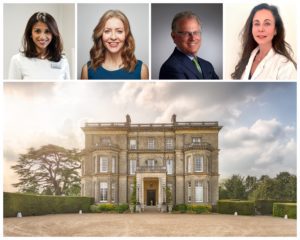 Are you interested to find out more about how to achieve your ultimate aesthetic goals?
Miss Sherina Balaratnam and the S-Thetics Clinic team invite you to join us for a truly unique opportunity to learn more about the very latest in advanced medical aesthetics.
Featuring immersive live treatment demonstrations, presentations and educational experiences covering the full range of aesthetic treatments for the skin, face, hair and body, from the world's leading aesthetic brands.
Click here to secure your tickets
___________________________________
The Venue
Hedsor House
Hedsor Park, Taplow
Buckinghamshire SL6 0HX
www.hedsor.com
___________________________________
The Date
Thursday 23rd June 2022
Early session: 10:30am – 3:30pm
Evening session: 5pm to 9pm
___________________________________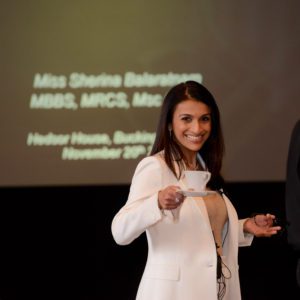 The Event
Hosted by S-Thetics Clinic Founder and Medical Director, Miss Sherina Balaratnam, who will take you through the very latest in regenerative aesthetic treatments and technologies.
Alice Hart-Davis will help answer your questions and demystify the world of aesthetic 'Tweakments'
Unique insights into the latest global aesthetic and wellness trends from our expert International panel.
Multiple live treatment demonstrations, immersive experiences and mini-consultations throughout the event, including:
___________________________________
✅ Skin and Hair imaging with VISIA & HairMetrix
✅ iS Clinical Cosmeceutical Skincare
✅ Totally Derma Nutraceuticals
✅ HydraFacial 'Glowvolution' tour
✅ EMSCULPT NEO & new treatment launch
✅ EMSELLA
✅ Celluma Light Therapy
✅ RegenLab Platelet Rich Plasma ('PRP')
✅ Facial FIllers
✅ GlycoAla PhotoDynamic Therapy
✅ Endymed radiofrequency skin tightening & microneedling
Click here to secure your tickets
___________________________________
The Agenda
We are excited to share with you our agenda for this Thursday 23rd June at the stunning Hedsor House:
___________________________________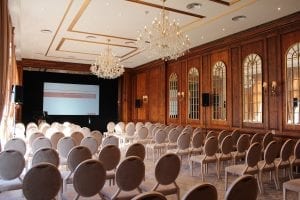 Why Attend?
✅ Find out more about the very latest in advanced aesthetic treatments for the skin, face and body, how they work and how you could benefit from treatment
✅ Meet the S-Thetics Clinic team and the experts from some of the worlds leading aesthetic brands
✅ Discover more about our multi-award winning range of treatments and technologies
✅ Live treatment demonstrations throughout the day
✅ Exclusive new treatment launches confirmed
✅ Explore the different treatment options available and discuss what's right for you with our team of experts
✅ Complimentary VISIA & HairMetrix skin consultations
✅ An ideal opportunity to bring a friend, or two, who would like to discover more about aesthetic treatments
✅ Access to exclusive 'one day only' event offers
✅ Two lucky winners (1 day time / 1 evening attendee) will have the chance to win a 'Golden Ticket' with a complimentary program of EMSCULPT NEO treatments, each worth £2,450*
___________________________________
Prestigious Guests
We are delighted to introduce our prestigious international panel of guest speakers: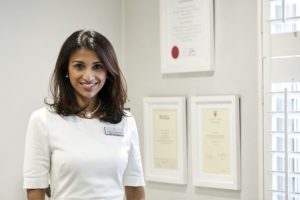 i) Miss Sherina Balaratnam MBBS, MRCS, MSc (UCL) Surgeon and Cosmetic Doctor
Host of the event, Sherina is a highly experienced former NHS surgeon with a background in reconstructive and burns plastic surgery and a qualified Doctor for over 23 years.
As the founder and Medical Director of the multi-award winning S-Thetics Clinic in Beaconsfield, Buckinghamshire, she specialises in regenerative aesthetic treatments for the skin, face and body.
In March 2022 she was named by her peers as 'Medical Aesthetic Practitioner of the Year' at the Aesthetics Awards, a title bestowed upon the UK's top Aesthetic Doctor.
She is regularly featured in in the prestigious Tatler 'Beauty & Cosmetic Surgery Guide' one of the UK's "Top 5 Doctors" for facial filler treatment.
___________________________________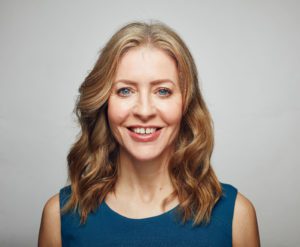 ii) Alice Hart-Davis, Founder of 'The Tweakments Guide'
Alice is an award-winning beauty journalist, author and creator of www.thetweakmentsguide.com, a website that explains the complexities of non-surgical cosmetic procedures such as Botox and injectable fillers.
Over the years Alice has tried out an unfeasible number of 'miracle creams', latest facials and cosmetic procedures in order to write about them. Apart from all the jokes about how someone has to do this tough job, doing this has helped her to understand, at first hand as well as in theory, what really works when it comes to skincare and tweakments.
___________________________________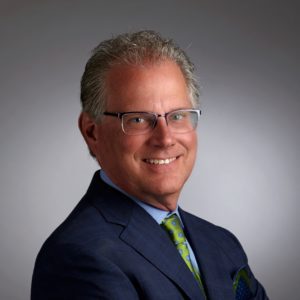 iii) Patrick Johnson, Celluma Inventor & CEO
Joining us from California, Patrick is the CEO & President of BioPhotas Inc., and the inventor of the award-winning Celluma Series of Light Therapy devices. With an extensive background in the medical device industry, Patrick saw the potential for bringing the significant therapeutic benefits of Low Level Light Therapy affordably to the masses, leading to the founding of BioPhotas.
Patrick has taken Celluma through an incredible 10 FDA-clearances, with the Celluma SERIES now having more regulatory credentials than any other LED device in the world , legally registered for sale in 78 countries around the globe.
___________________________________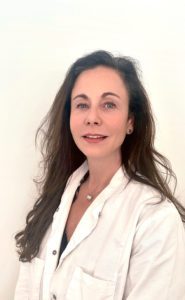 iv) Dr.med. Sandrine Grept-Locher, Aesthetic Doctor and International specialist in PRP
Joining us from Geneva, Dr Sandrine is a world leading authority in the exciting field of PRP treatment, otherwise known as 'Platelet Rich Plasma.'
PRP utilises your own enriched blood cells to trigger your bodies reparative growth factors, stimulating the bodies natural cell growth and production of collagen, for a host of aesthetic benefits to the face, body and scalp.
'Platelet Rich Plasma' is one of the key emerging treatments and trends in our exciting field of regenerative medicine. Having recently introduced our 'Golden Glow' facial treatment, combining PRP with Hyaluronic Acid, this is a unique opportunity to hear more from a renowned specialist in her field.
___________________________________
___________________________________
Hear From Previous Attendees And Speakers:
___________________________________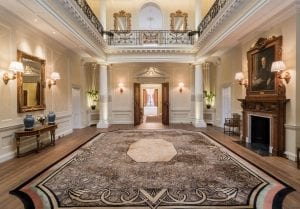 * Places are limited and will be made available on a first come, first served basis.
* Only guests with a prepaid ticket will be permitted entry.
* This is a consumer event, so we would politely ask colleagues from the Aesthetics profession not to attend and will be screening attendees.
* All attendees will receive a goodie bag containing over £500 of treatment savings as well as unique access to 1-day only offers.
* Golden Ticket' subject to consultation and suitability for treatment.
* 'Golden Ticket' will be drawn at random, has no cash value and is not exchangeable for other treatments.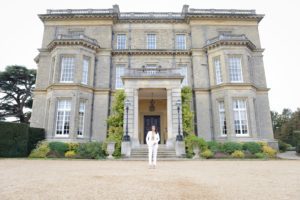 We look forward to welcoming you to Hedsor House.

Miss Sherina Balaratnam, MBBS, MRCS, MSc (UCL)
Surgeon and Cosmetic Doctor
Founder and Medical Director, S-Thetics Clinic