The Aesthetics Awards
Held at the Royal Lancaster Hotel in London on Saturday 12th March, the Aesthetics Awards honour the achievements and dedication of all those working in medical aesthetics across the UK.
Hosted by TV presenter Cherry Healey, and known as the 'Oscars of Aesthetics,' the evening saw over 850 guests watch as awards in 26 categories were handed out.
The final and most-coveted award was for 'Medical Aesthetic Practitioner of the Year' naming the UK's Top Aesthetic Doctor, from an elite field of thirteen Doctors from the world of Aesthetics and Dermatology.
UK Medical Aesthetic Practitioner of the Year
We are delighted to announce that S-Thetics Clinic Founder and Medical Director, Miss Sherina Balaratnam MBBS MRCS(Edin) MSc (UCL) won the prestigious title of 'UK Medical Aesthetic Practitioner Of The Year.'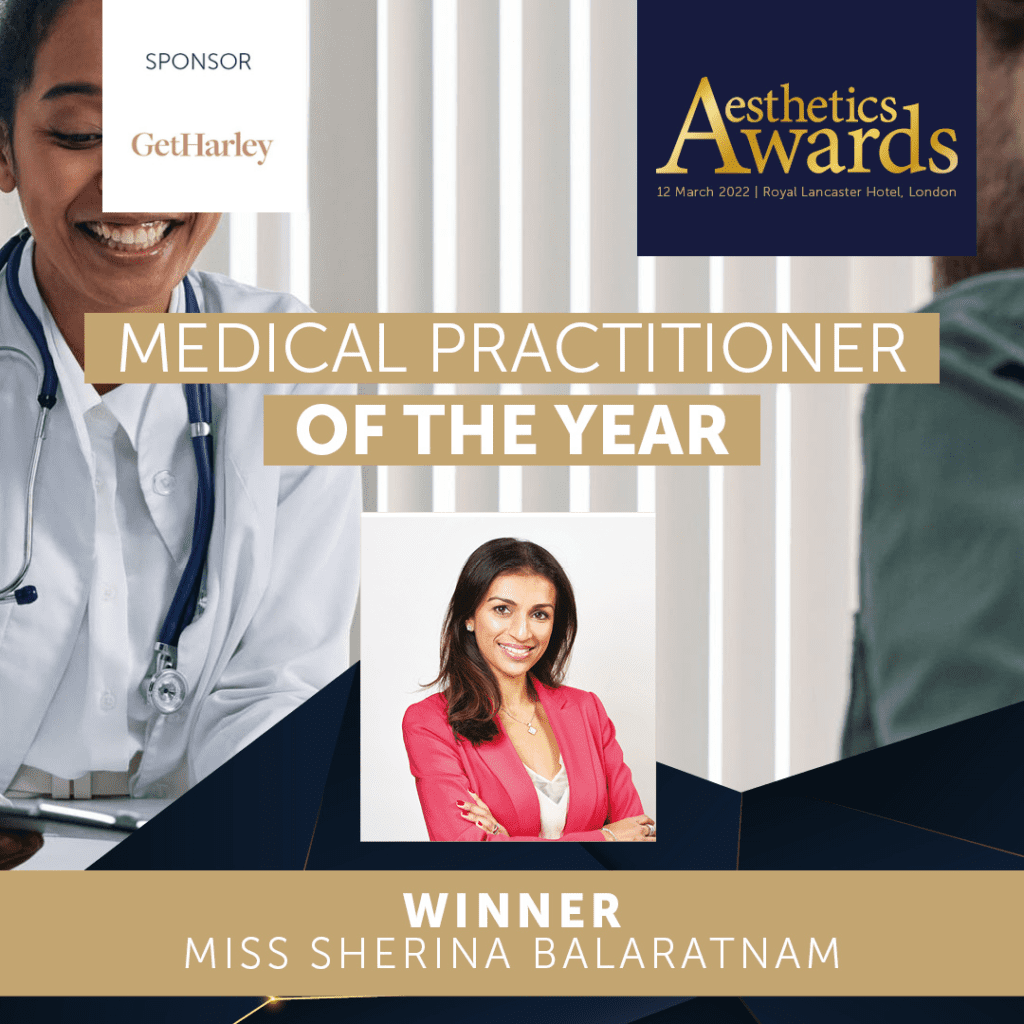 Peer-Judged Award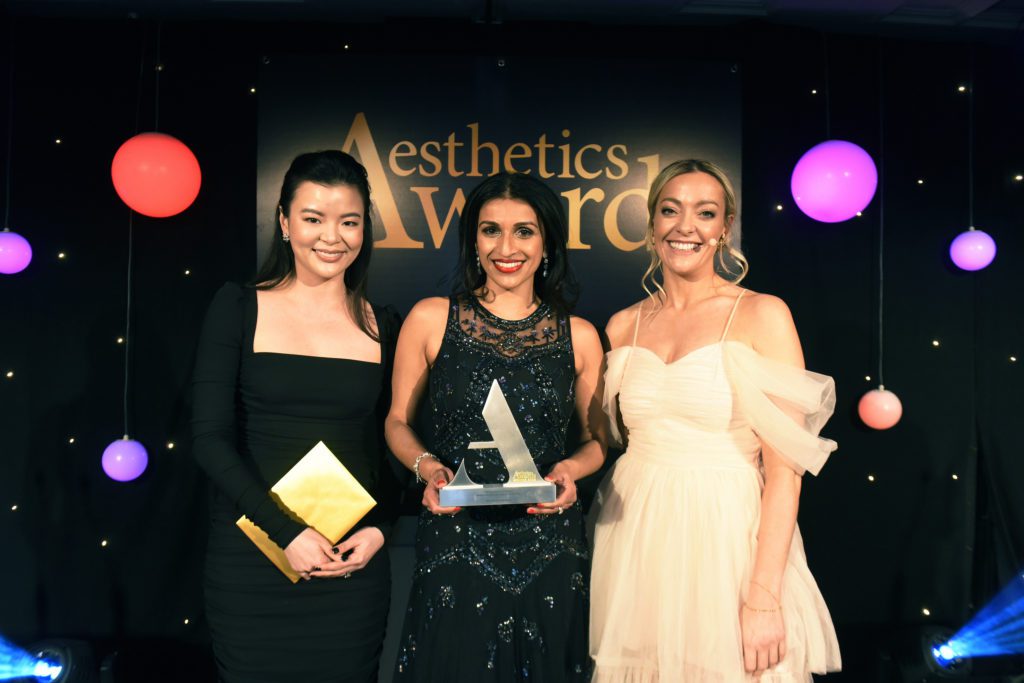 The highest accolade available to an Aesthetic Doctor in the UK, this peer-judged award…
"….recognises the aesthetic doctor who is deemed to have contributed most to the profession and has provided the most outstanding care and treatment to their patients in the last 12 months.
The winner will be judged on their clinical expertise, continuous professional development, commitment to patient safety and the difference they make to their patients, clinic and the profession as a whole."
"I'm absolutely over the moon. I just feel so proud – I'm speechless and so honoured to have been shortlisted amongst so many amazing colleagues, let alone win.
This goes out to my amazing team for being a part of my world. This also goes to my mum and dad's legacy because everything that I have done comes from them. So, this one's for you, mum and dad."
Miss Sherina Balaratnam
S-Thetics Clinic Wins 'Best Clinic South England'
In a double win, S-Thetics Clinic also won 'Best Clinic South England' for a second time.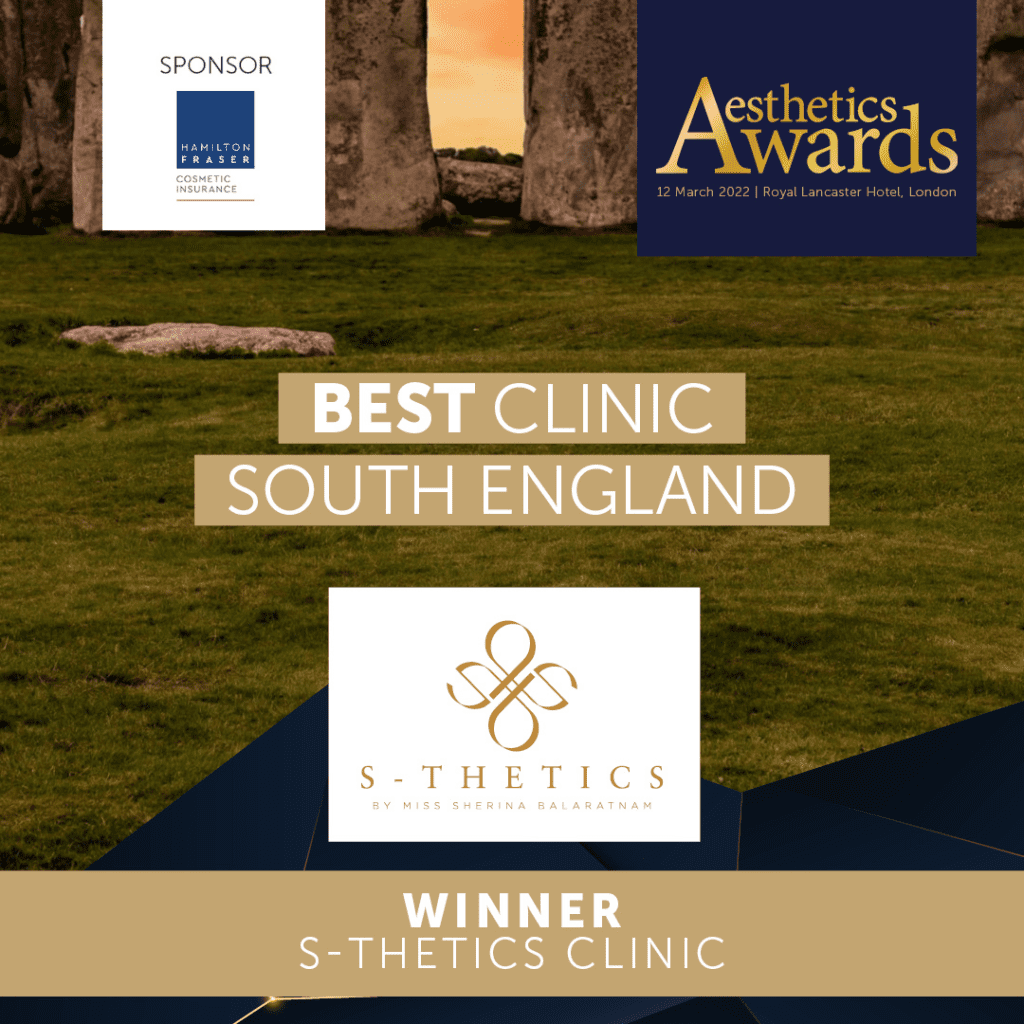 "I am absolutely buzzed to win this Aesthetics Award – I am immensely proud of the entire group of ladies on my team, it's such an amazing team to be a part of.
A big thank you to the event organisers, and to all of our partner suppliers as well for allowing us the opportunity to work with you and bring our patients the very best in technologies, treatments and results."
Miss Sherina Balaratnam
The award was judged on commitment to excellence in customer service, patient care and patient safety and we were honoured to have also previously won this award in 2017.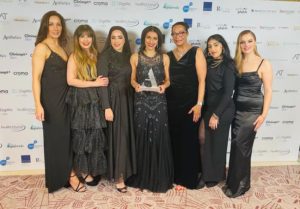 We were also delighted to receive a 'highly commended' and finalist slot in two further categories:
✔️ S-Thetics Clinic for Reception Team of the Year – Highly Commended
✔️ 'In The Consulting Room by S-Thetics' for Professional Initiative of the Year – Finalist
Thank You
With over 400 entries received across 25 categories, we are honoured to have received such recognition and would like to extend our gratitude again to the Aesthetics Journal team, our partner suppliers, friends and family and, finally, our patients for supporting us since we launched in the heart of Beaconsfield Old Town nearly 7 years ago.
To schedule your consultation and start your aesthetic treatment journey, please contact our team on: