Instagram Live – Body Sculpting and EMSCULPT NEO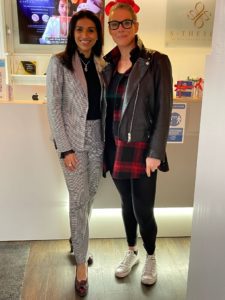 I really enjoyed an Instagram Live conversation with the incredible Jo Jones today.
Jo is a highly experienced PR professional from the world of beauty, considered one of the best brand builders in the beauty industry thanks to her work with Charlotte Tilbury Make-up, Victoria Beckham Beauty, Space NK, Glossier, John Frieda, Burberry Beauty and many more.
In February 2009 Jo set up a social enterprise called Beauty Banks with her great friend and beauty colleague Sali Hughes.
EMSCULPT NEO Treatment
In Jo's own words:
"I began these treatments 10 weeks ago. I had my stomach treated because i have diastasis recti (abdominal separation) from carrying the baby. Despite having a strong, well-exercised core I still got it. This often resolves itself 8 weeks post partum, but as mine was severve (four finger gap) it didn't and I didn't want surgery to knit it back."
Following a consultation, Jo underwent a program of EMSCULPT NEO treatments at S-Thetics Clinic.
EMSCULPT NEO is unique as it is not only about reducing fat, but is the world's first and only non-invasive procedure to simultaneously build muscle by 25% and burn fat by 30%.
It has also been clinically proven to reduce abdominal separation ('diastasis recti') by an average of 19%.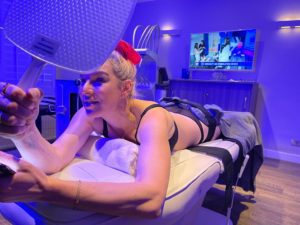 Myth Busting The World of Non-Surgical Body Sculpting Treatments
We discussed Jo's own treatment motivations, experience and results with our EMSCULPT NEO treatment and also:
✔️ all things body sculpting
✔️ how EMSCULPT NEO works
✔️ the different treatment options available
✔️ diastasis recti
✔️ body confidence
✔️ the science
✔️ some myth-busting
✔️ regenerative medicine
✔️ and much more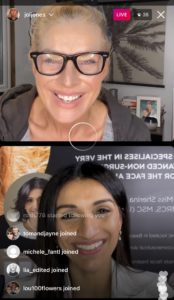 Your Questions On Body Sculpting
We also took a number of questions from Jo's followers, with many of your most common body sculpting questions answered throughout the video.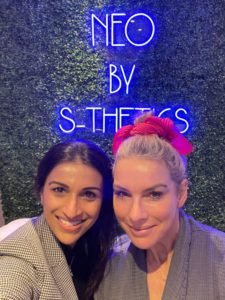 Thank you to Jo for your time and for sharing your genuine experience and results with your audience.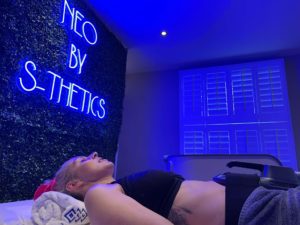 One of the UK's Most Experienced Clinics
With over 3.5 years experience with EMSCULPT and approaching 1 year now with EMSCULPT NEO, we are one of the UK's most experienced clinics with this innovative technology.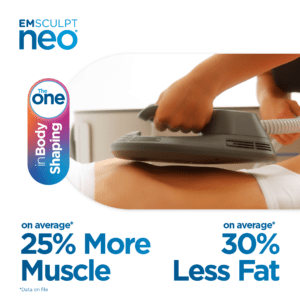 To find out how you could benefit from EMSCULPT NEO treatment, please contact our team on: