An increasingly common concern amongst our patients is hair quality, specifically thinning hair and accelerated hair loss.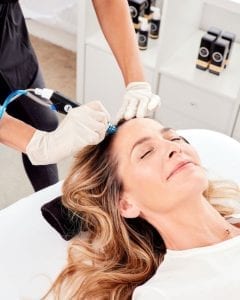 Expert Panel Discussion
I had the pleasure of discussing these very topics as part of an International HydraFacial Keravive Expert Panel recently, alongside my esteemed colleagues:
🩺 Dr James Bartholomeusz, the inventor of the HydraFacial Keravive formulation.
🩺 Dr Pablo Naranjo, MD, PhD, MBA, a Cosmetic Surgeon based in Madrid.
🩺 Miss Sherina Balaratnam, MBBS, MRCS, MSc (UCL), a former NHS Surgeon based in Beaconsfield, UK.
Scalp And Hair Health – Your Questions Answered
We discussed a broad range of topics relating to hair and scalp health including:
✔️ Causes of hair loss
✔️ Current treatment options, surgical and non-surgical
✔️ How Keravive is successfully used pre and post hair transplant
✔️ The depth of clinical research into Keravive
✔️ Key active ingredients to trigger healthy hair
✔️ The importance of a healthy scalp, for healthy hair
✔️ Our collective experience and results with Keravive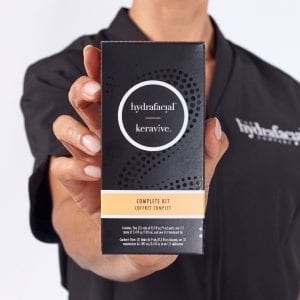 HydraFacial Keravive
S-Thetics Clinic was the first clinic in the UK to carry out the new Keravive treatment and is honoured to have been selected by the HydraFacial Company as the lead Keravive study-centre clinic in the Europe, Middle East & Africa region.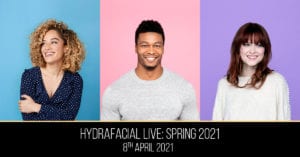 HydraFacial Live – Connecting Global Experts
This was part of the HydraFacial Live virtual event, connecting key global opinion leaders from the worlds of Surgery, Dermatology and Aesthetic Medicine to engage and inspire the HydraFacial global community, featuring:
33 Live Stage Sessions
36 Industry Speakers
29 Pieces Of Bonus Content
Our Medical Director had the honour of being invited to film three segments as part of this unique agenda on all things Aesthetics-related.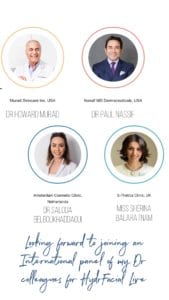 To find out how you could benefit from HydraFacial Keravive treatment to improve your hair and scalp health, please contact our team on: