Our Medical Director recently 'virtually' presented at the Europe, Middle East & Africa live virtual launch of HydraFacial's new ELITE platform.
'My Approach To Personalisation'
Her topics of conversation included 'My Approach To Personalisation' and how we utilise the HydraFacial as a core part of our treatment offering at S-Thetics Clinic:
✔️ The importance of personalisation to our patients
✔️ How you can benefit from a comprehensive treatment plan
✔️ How we combine our HydraFacial treatments with other modalities such as topical skincare, lasers, cosmetic injectables and other energy based technologies
✔️ How we measure, enhance and optimise your treatments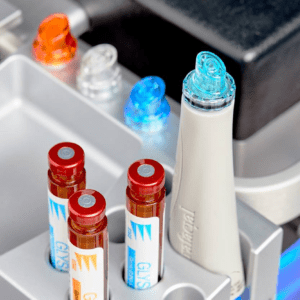 Thank you to our good friends at HydraFacial International for the invitation and to all attendees across the EMEA region for joining.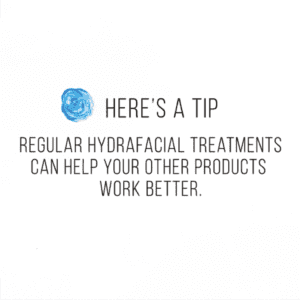 At S-Thetics Clinic we have 3 HydraFacial devices, having introduced our first device back in February 2016.
Our patients benefit from complete skin transformation. From texture, tone, hydration, inflammation, pore refinement and general skin health to creating healthier looking skin, their results only keep getting better with time.
And now with our new HydraFacial Keravive scalp health treatment, we can help improve you scalp health both in-clinic and at home.
HydraFacial Keravive 'Expert Hour'
As one of the first clinics in the world to introduce Keravive, our Medical Director was recently invited to speak with Dr James Bartholomeusz, the creator of the ingredient and patent behind Keravive. Please click below to watch their full conversation and find out how you could benefit from this revolutionary new treatment to improve your scalp health: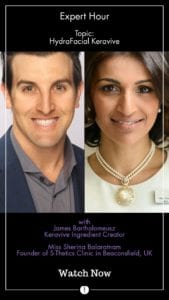 To find out how you could benefit from HydraFacial treatments at S-Thetics as part of your personalised in-clinic and at-home treatment regime to boost your skin and scalp health, please contact us on: