You are cordially invited to our
Exclusive Aesthetics Event
'Beyond Aesthetics'
on Thursday 28th September 2023
at Hedsor House
Would you like to find out more about how to achieve your ultimate aesthetic goals?
Miss Sherina Balaratnam and the S-Thetics Clinic team invite you to join us for a truly unique opportunity to learn more about the very latest in advanced medical aesthetics.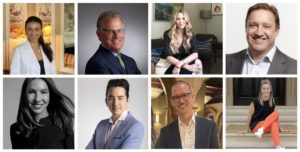 Featuring immersive live treatment demonstrations, presentations and educational experiences covering the full range of aesthetic treatments for the skin, face, hair and body, from the world's leading aesthetic brands.
___________________________________
The Venue
Hedsor House
Hedsor Park, Taplow
Buckinghamshire SL6 0HX
www.hedsor.com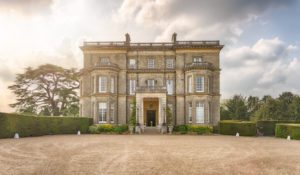 ___________________________________
The Date
Thursday 28th September 2023
Early session: 10:30am – 3:30pm
Evening session: 5pm to 9pm
___________________________________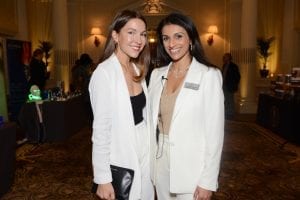 The Event
Hosted by S-Thetics Clinic Founder and Medical Director, Miss Sherina Balaratnam, who will take you through the very latest in regenerative aesthetic treatments and technologies.
Renowned Writer, Speaker and Consultant and Health & Beauty Editor-at-Large of Tatler, Francesca Ogiermann-White will help answer your questions and demystify the world of regenerative Aesthetic Medicine.
Unique insights into the latest global aesthetic and wellness trends from our expert International panel.
Multiple live treatment demonstrations, immersive experiences and mini-consultations throughout the event, including:
✅ EMSCULPT NEO, EMFACE + new treatment launch
✅ EMSELLA
✅ Celluma Light Therapy
✅ Intraceuticals 'The Oxygen Facial'
✅ Skin and Hair imaging with VISIA & HairMetrix
✅ EXOIE Exosomes Skincare + new treatment launch
✅ Facial injectables
✅ Michelle Coates, Personal Trainer & Fitness Instructor @anytimeteam
Why Attend?
✅ Find out more about the very latest in advanced aesthetic treatments for the skin, face and body, how they work and how you could benefit from treatment
✅ Meet the S-Thetics Clinic team and the experts from some of the worlds leading aesthetic brands
✅ All ticket holders wll receive access to 'The Beauty Triangle' event at 7pm on Thursday 28th September
✅ Discover more about our multi-award winning range of treatments and technologies
✅ Live treatment demonstrations throughout the day
✅ Explore the different treatment options available and discuss what's right for you with our team of experts
✅ Complimentary VISIA skin consultations
✅ An ideal opportunity to bring a friend, or two, who would like to discover more about aesthetic treatments
✅ Access to exclusive 'one day only' event offers
✅ All attendees receive a goody bag containing over £1,500 of treatment and product savings
___________________________________
Prestigious Guests
We are delighted to introduce our prestigious international panel of guest speakers: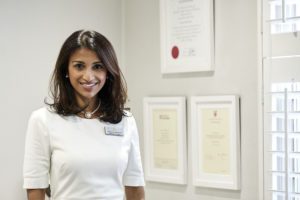 i) Miss Sherina Balaratnam MBBS, MRCS, MSc (UCL) Surgeon and Cosmetic Doctor
Host of the event, Sherina is a highly experienced former NHS surgeon with a background in reconstructive and burns plastic surgery and a qualified Doctor for over 25 years.
As the founder and Medical Director of the multi-award winning S-Thetics Clinic in Beaconsfield, Buckinghamshire, she specialises in regenerative aesthetic treatments for the skin, face and body.
In 2022 she was named by her peers as 'Medical Aesthetic Practitioner of the Year' at the Aesthetics Awards, a title bestowed upon the UK's top Aesthetic Doctor.
She is regularly featured in in the prestigious Tatler 'Beauty & Cosmetic Surgery Guide' one of the UK's "Top 5 Doctors" for facial filler treatment.
___________________________________
ii) Francesca Ogiermann-White, Health & Beauty Editor-at-Large of Tatler, Founder, The Beauty Triangle
Francesca Ogiermann-White is a writer, speaker and consultant specialising in aesthetics and cosmetic surgery. She is also the Health & Beauty Editor-at-Large of Tatler, with a degree in Curating from Central Saint Martins.
Francesca is passionate about bridging the disconnect between patients and practitioners – while steering a new dialogue that informs and inspires. Helping others to discover new routes to wellness, while bringing a practitioner's expertise to life for modern audiences, is what makes her tick.
___________________________________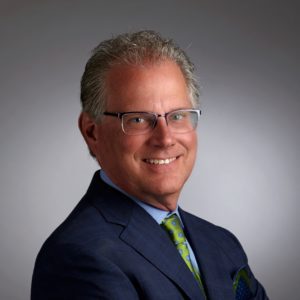 iii) Patrick Johnson, Celluma Inventor & CEO
Joining us from California, Patrick is the CEO & President of BioPhotas Inc., and the inventor of the award-winning Celluma Series of Light Therapy devices. With an extensive background in the medical device industry, Patrick saw the potential for bringing the significant therapeutic benefits of Low Level Light Therapy affordably to the masses, leading to the founding of BioPhotas.
Patrick has taken Celluma through an incredible 10 FDA-clearances, with the Celluma SERIES now having more regulatory credentials than any other LED device in the world , legally registered for sale in 78 countries around the globe.
___________________________________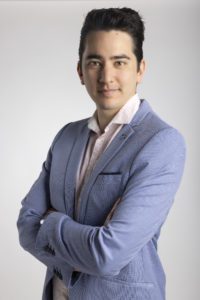 iv) Dr Josh Gosling Ph.D, Intraceuticals Research & Development Director
Joining us from Intraceuticals HQ in Australia, Dr. Josh is an accomplished leader in Research and Development, backed by extensive expertise in the field of professional skincare.
He received his Bachelor's, Honours, and Ph.D. in Medicinal Chemistry from Monash University and undertook postdoctoral studies overseas, where he was captivated by the science of skincare. Over the past decade, he has orchestrated the development of several hundred groundbreaking skincare products, reshaping lives along the way.
___________________________________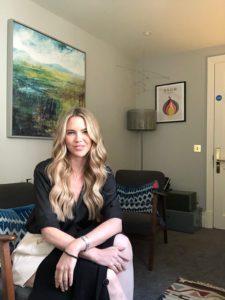 v) Anna Lancaster Hedman, Clinical Hypnotherapist and Mindset Coach
With nearly two decades of experience, Anna is a Rapid Transformational Therapy Practitioner, Clinical Hypnotherapist and expert in reprogramming the mind. She successfully treats a wide range of issues across a diverse clientele, from artists to CEOs and has an interest in removing limiting beliefs and success blocks – enabling her to propel her clients to the next level.
Anna will be a panellist on The Beauty Triangle talk and also a conversation with Miss Sherina Balaratnam on 'Neurogenesis and Longevity: Unlocking your brain's potential, to live longer, and better'.
___________________________________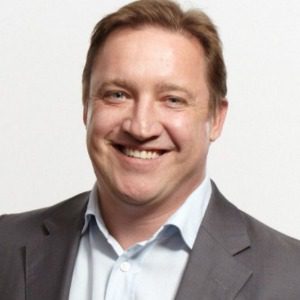 vi) Martyn Roe, Director, Aesthetic Medical Partnership 
Martyn has spearheaded launches for several high-profile companies and brands, such as Allergan (bringing Botox® to the UK), Wigmore Medical, Merz, Teoxane, Deka, ABC Lasers and SkinBrands as well as the introduction and distribution of HydraFacial to the UK market until its sale to HydraFacial in 2019 and continuing to manage the UK operation until 2021.
A hugely experienced figure in Aesthetics, along with his co-Director, Paul Simmonds, Martyn is responsible for launching the EXOIE range and AquafirmeXS device, into the UK aesthetics sector.
___________________________________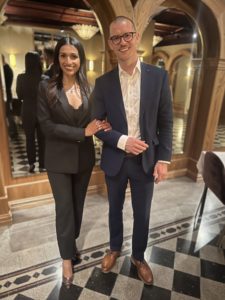 vii) Matěj Čejchan, Product Expert for BTL Aesthetics
Matěj has extensive experience in International Trade and a comprehensive knowledge of all of our BTL treatments for the face and body, which will be demonstrated throughout the event: EMSELLA, EMFACE, EMSCULPT NEO and brand new EXION treatments.
BTL now have 80+ direct offices around the world, so Matěj is kept busy providing training to colleagues and medical professionals all around the world.
Matěj also speaks on behalf of BTL at medical conferences and our medical director Miss Balaratnam has previously presented with Matěj to a select group of Medical Professionals in Stockholm.
___________________________________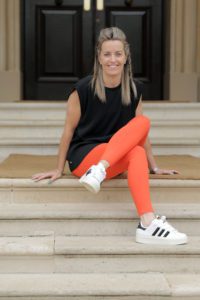 viii) Michelle Coates, Personal Trainer and Fitness Instructor 
With over 15 years experience in the health and fitness industry and a former National hockey player, Michelle possesses both the knowledge and motivation to provide a service that offers a life changing opportunity for those who are willing to take it.
Michelle will be on hand to answer your fitness questions and participating in a conversation with Miss Sherina Balaratnam: 'Health, Longevity And The Importance Of Your Muscle Strength'
_________________________________
___________________________________
Hear From Previous Attendees And Speakers:
___________________________________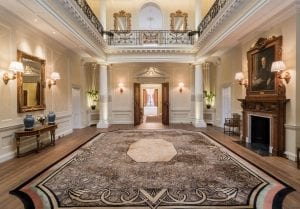 * Places are limited and will be made available on a first come, first served basis.
* Only guests with a prepaid ticket will be permitted entry.
* This is a consumer event, so we would politely ask colleagues from the Aesthetics profession not to attend and will be screening attendees.
* All attendees will receive a goody bag containing over £1,500 of treatment and product savings as well as unique access to 1-day only offers.