Another of our exciting new launches, SkinPen® Precision skin remodelling, has arrived.
25+ Years Experience in Microneedling
With over 25+ years combined experience of delivering Microneedling treatments in our Practitioner team already, we are excited to further enhance our treatment portfolio.
SkinPen® Precision is the world's first FDA-Cleared microneedling device, and it has earned this status by prioritising safety and efficacy.
SkinPen® Precision kickstarts your skin's natural wound healing processes to produce collagen and elastin from within, reducing the appearance of fine lines, hyperpigmentation and acne scars, revealing a youthful, radiant glow.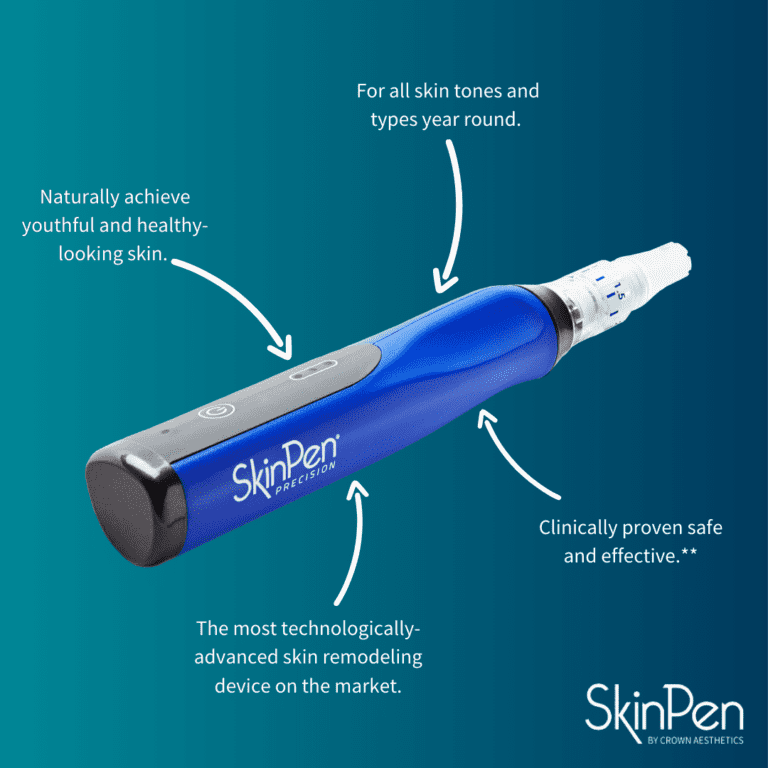 Skinpen can treat a wide range of skin conditions, including:
✔ Acne scars
✔ Fine lines & wrinkles
✔ Melasma
✔ Vitiligo
✔ Surgical scars
✔ Sun damage & age spots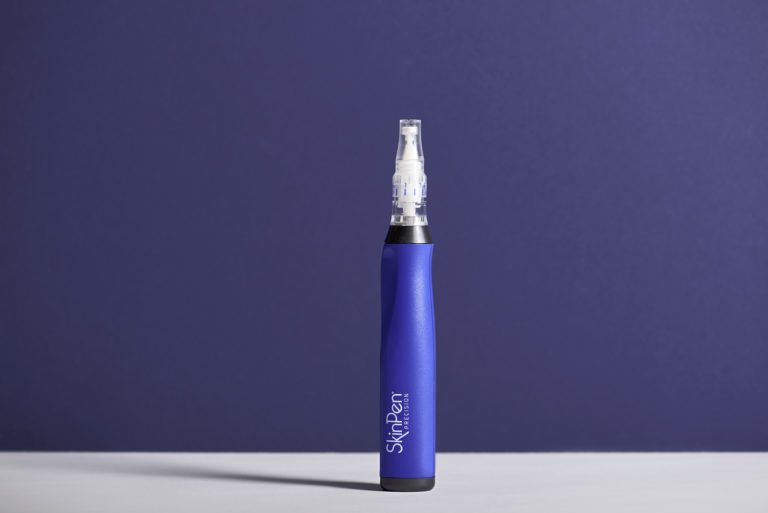 FDA Cleared Technology
Skinpen is…
The first US FDA-Cleared microneedling device and procedure.
Skinpen is CE-marked and designated a Class IIa medical-grade device, also ISO & Bsi certified for quality and assurance.
Even the glide gel used to deliver the treatment is the only FDA-cleared glide gel clin­ically proven safe for microneedling procedures.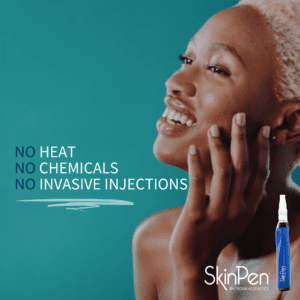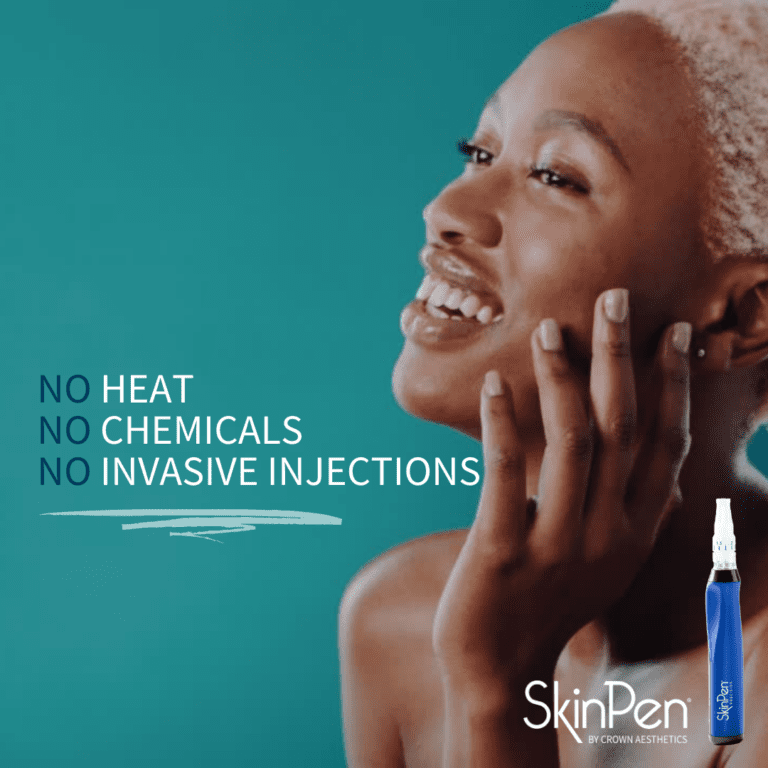 Q. Which areas can be treated?
A. Face, neck & body
Q. Is it suitable for my skin type?
A. Suitable for all skin types, all year round
Q. How many treatments will I need?
A. Typically 3-6 with maintenance treatments to be discussed in your consultation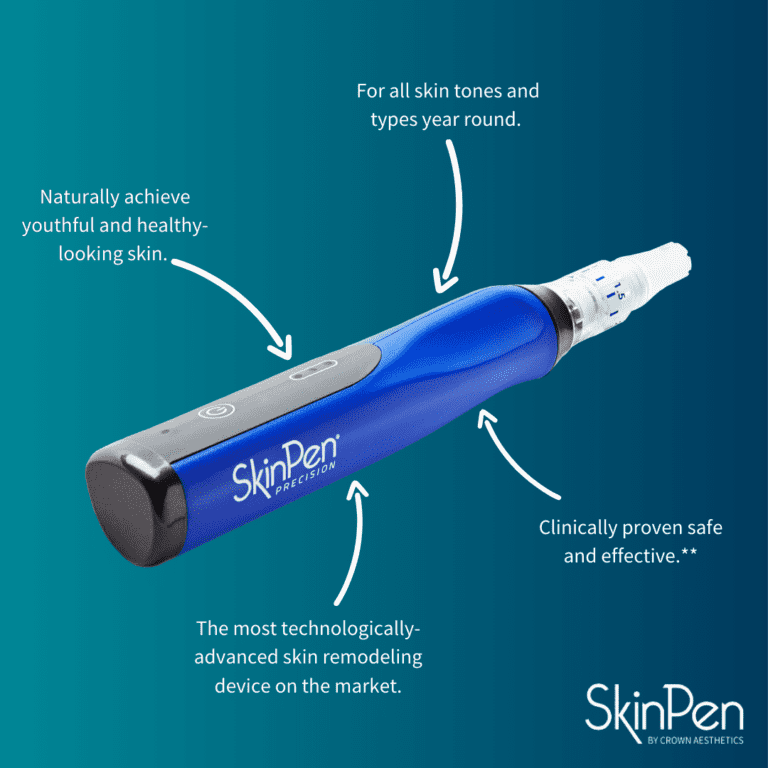 To find out how you could benefit from SkinPen® Precision skin remodelling, please contact our team on: