Another of our exciting new launches this February, known as the 'Golden Glow Facial' treatment, has arrived at S-Thetics Clinic.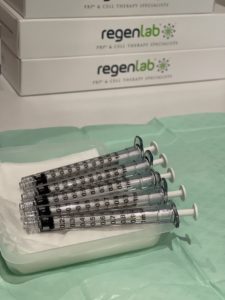 What is the 'Golden Glow Facial'
Plasma is the liquid element of blood, containing red & white cells and platelets.
These enriched cells are sometimes referred to as 'liquid gold' and are a rich source of your bodies own reparative growth factors.
These cells have been shown to have a wide range of aesthetic benefits, including:
Stimulate the body's natural cell growth and production of collagen
Improve fine lines & wrinkles
Enhance skin tone & texture
Stimulate hair growth and reduce hair loss
Which Areas Can Be Treated?
Face, neck, hands, décolletage and the scalp.
Scientific Research and Clinical Data
Whilst there are many different technologies available, after years of research ourselves, we have chosen to introduce this technology by Regen Lab technologies.
https://youtu.be/viBg5GpejH8
More than 200 clinical studies have been conducted worldwide with Regen Lab technologies, including orthopaedics, orthopaedic surgery, dermatology, trichology, plastic surgery, ophthalmology, gynaecology and urology.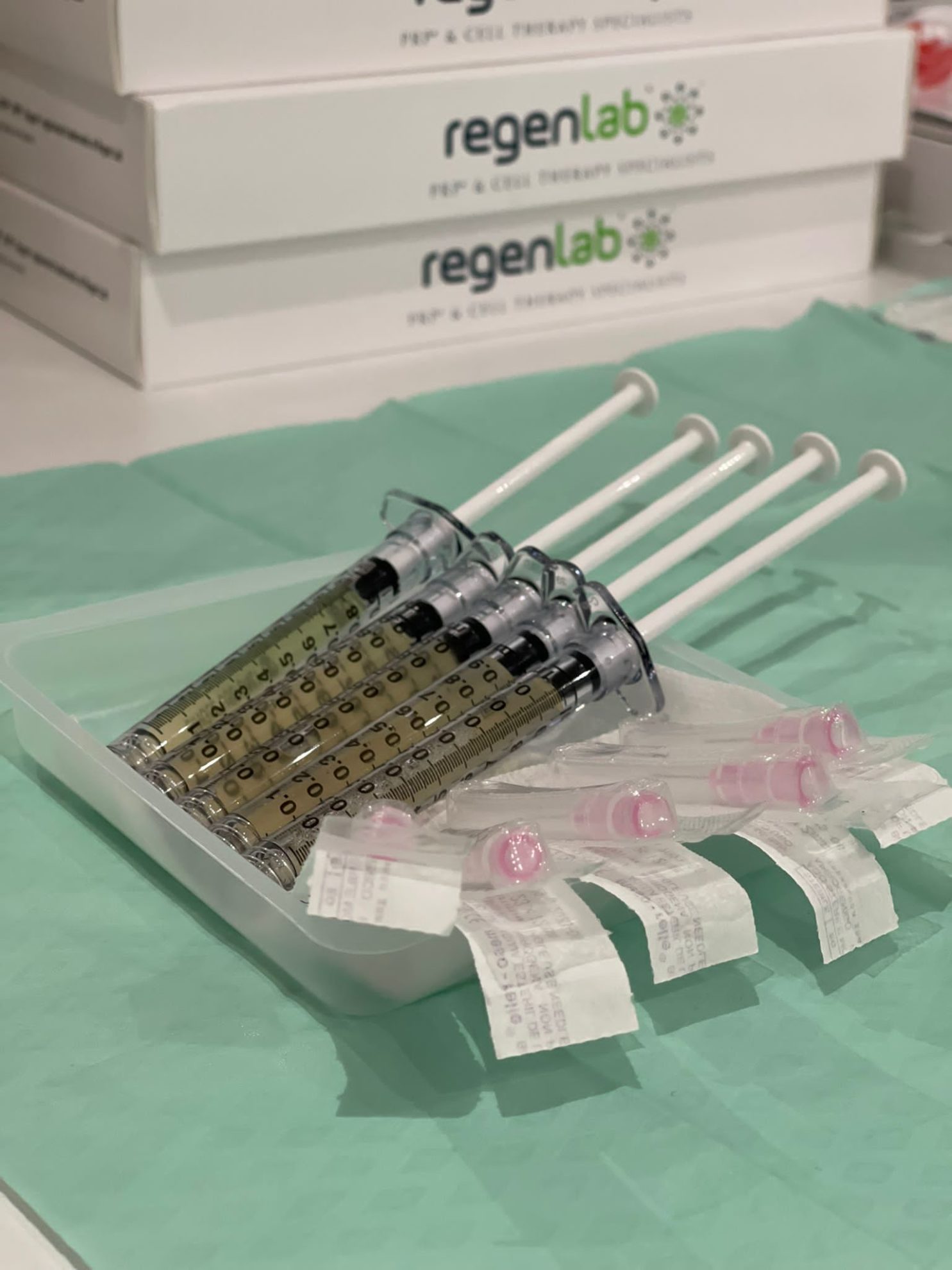 Who Are Regen Lab Technologies?
Regen Lab are a leading innovator of medical devices used for autologous regenerative medicine.
Headquartered in Switzerland, to date, they have patented technologies in 160 countries across the globe which have helped treat over 2 million patients in various therapeutic areas.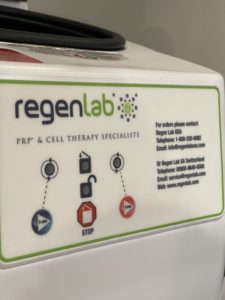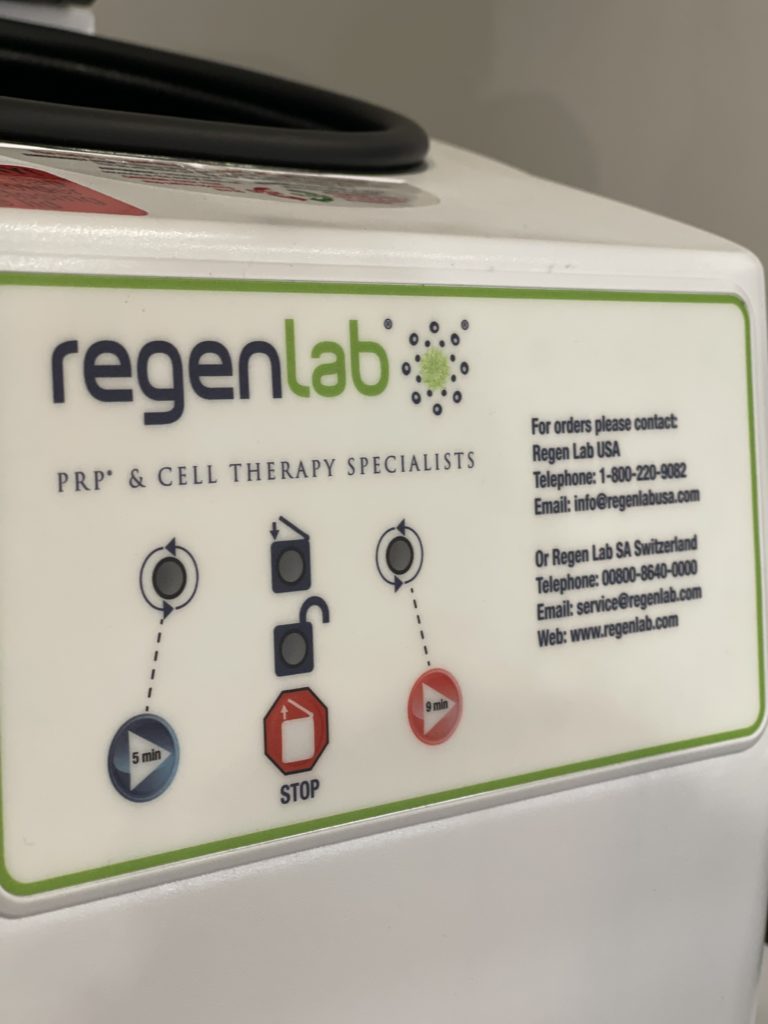 What Is Different About Our Treatments And Technology?
In addition to standard treatment, we also have an enhanced treatment option called CellularMatrix®.
This contains a unique, patented technology that allows us to combine this with with Hyaluronic acid ('HA'), into a single treatment.
When these are combined, the effects are enhanced and prolonged. HA creates a bioactive scaffolding in which the platelets progressively release their growth factors, combining the benefits of both technologies.
Watch A Treatment Being Carried Out
This is the first certified device that allows the combination with HA, in compliance with medical device regulation and good clinical practice.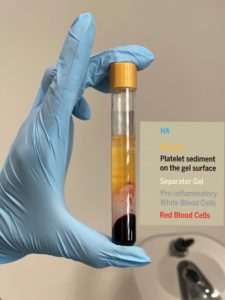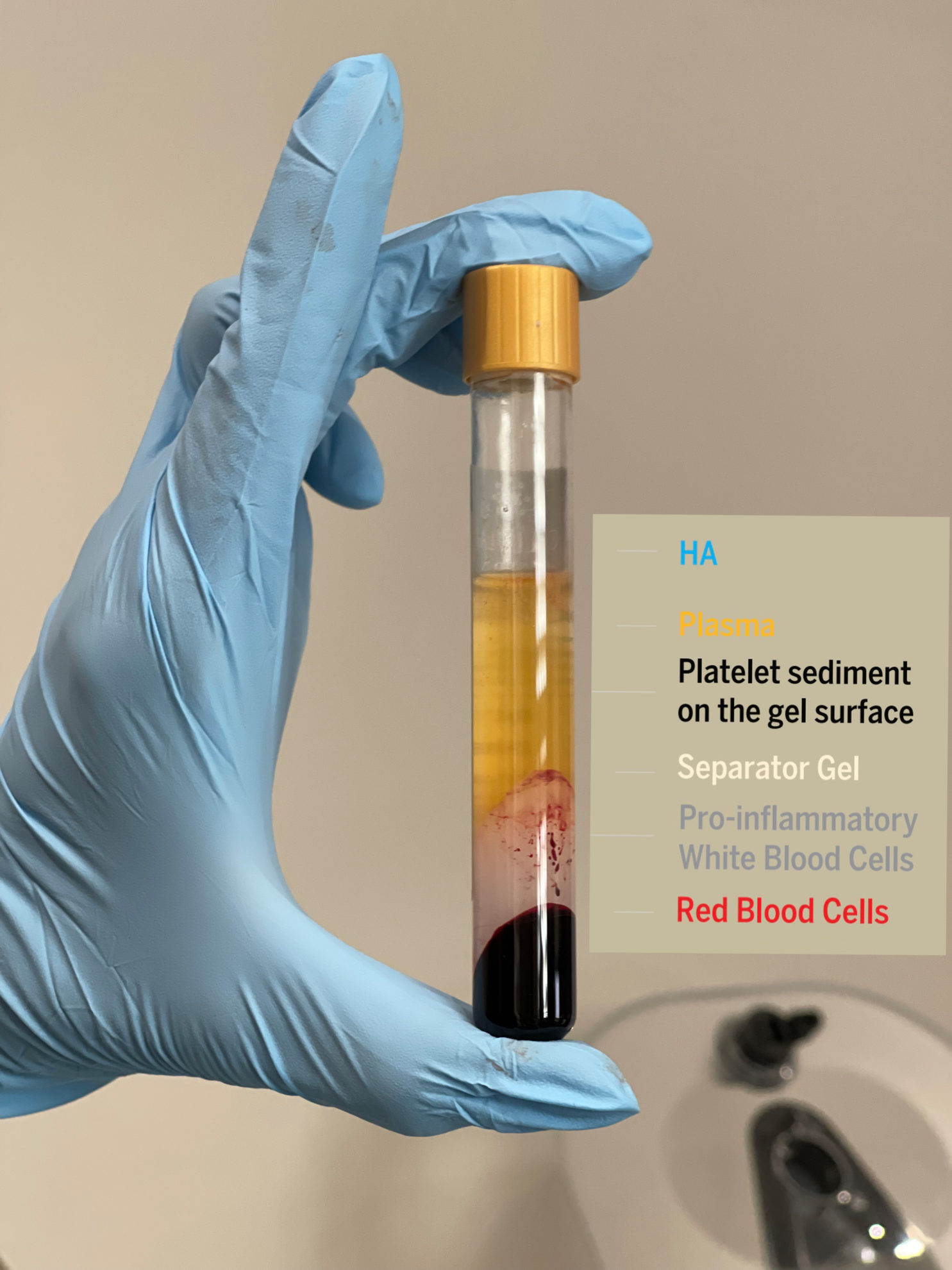 To find out how you could benefit from our 'Golden Glow Facial' treatment and to take advantage of our launch offer, please contact our team on: