"My skin is brighter, tighter and fresher and my pigment from sun damage is gone, it really does what is says."
Hear more from our patient, Nicky, following her x3 ThreeForMe combination laser treatments at S-Thetics Clinic, each taken monthly:
This followed a VISIA digital skin analysis and comprehensive medical consultation with our medical director, surgeon and cosmetic doctor, Miss Sherina Balaratnam.
The S-Thetics ThreeForMe laser treatment combines Intense Pulsed Light (IPL) with a microbeam 1540 laser treatment, allowing us to tackle three common skin concerns in one procedure – wrinkles, sun damage and facial veins.
Whilst our VISIA digital skin analysis uses IntelliFlash®, cross-polarized and UV lighting to record and measure your surface and subsurface skin conditions and illustrate your treatment results to you.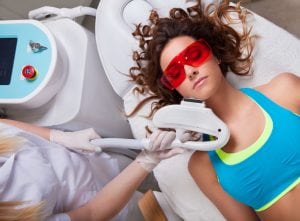 S-Thetics is a multi award winning state-of-the-art medical aesthetic clinic located in the heart of Beaconsfield Old Town in Buckinghamshire, specialising in advanced non-surgical treatments for the face and body.
Founded by surgeon and cosmetic doctor, Miss Sherina Balaratnam, S-Thetics offer a broad range of treatments within our menu – from advanced skincare products and facial treatments, to cosmetic injectables, non-surgical skin rejuvenation and body contouring using medical grade technology.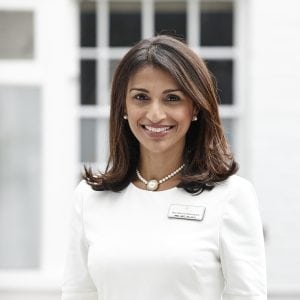 Miss Balaratnam holds the prestigious title of "Local Country Ambassador" (LCA) for Allergan, the manufacturers of BOTOX® and the Juvederm® Ultra and the latest Juvederm® Vycross range of fillers.
As one of only a handful of expert UK Doctor's and Surgeon's selected as an LCA, she believes in the importance of a patient taking the time to select the right practitioner for them and is well known for her subtle and natural results.
Well known for her natural-looking results, Miss Balaratnam was selected by world-renowned Brazilian cosmetic surgeon Dr Mauricio de Maio as one of his "World's Top 50" injectors at the Allergan International Expert Summit in Berlin in February 2018 and again in February 2019.
We have a medical approach at the heart of our practice, meaning that all treatments we offer have scientific backing and are delivered with the highest standard of clinical expertise and care.

To find out more about how laser skin rejuvenation could benefit you or to schedule your consultation, please contact S-Thetics clinic on: