Hear from our patient, Belinda, 58, who recently had a blended treatment regime of cosmeceutical skincare, laser treatments and dermal fillers at S-Thetics Clinic:
"At 58 and having suffered with poor health for years, the laser and filler treatments I've had with Miss Balaratnam have made a big difference to my desire to look healthy, less lined and have a brighter complexion.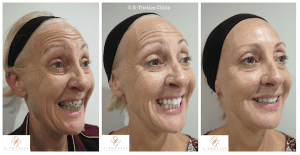 My lines have significantly reduced, my sun damage/age spots are also much improved, my face is fuller with better texture and I still look like me!
I can't recommend this clinic more highly, so much so I travel an hour and a half to get there. Very happy!"
Belinda, 58, Farnham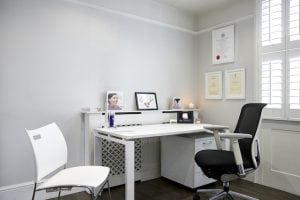 Belinda presented to the clinic for a medical consultation with concerns around:
–       Increase in wrinkles and loss of elasticity.
–       Triggers: former stress from a medical illness.
Her aims: To achieve healthier skin, a fuller, lifted face, all without surgery.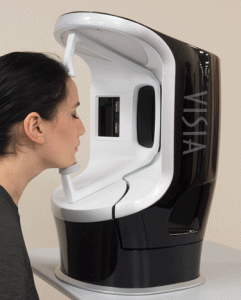 The importance of your Consultation
Her consultation with our Medical Director, Miss Sherina Balaratnam, VISIA digital skin analysis and assessment showed inflammatory skin changes consistent with ageing and stress, significant skin laxity, volume loss and skeletal changes consistent with ageing.
Her staged treatment plan:
What Can We Achieve with Dermal Fillers?
We can reduce and remove negative facial expressions using dermal fillers by:
Adding structure to the bony skeleton
Volumising facial fat compartments to support muscle elevators and inhibit the depressors
Adding hyaluronic acid to the dermal layer to enhance skin quality
From left to right, you can observe how her facial muscle function becomes progressively more supported, giving her a softer, more pleasing appearance.
Skin conditioning using cosmeceutical-grade topical skincare and triggering with lasers further improves the function of the skin, hydration and produces luminosity and glow.
Understanding your motivations is key to treatment planning and helping you achieve your goals.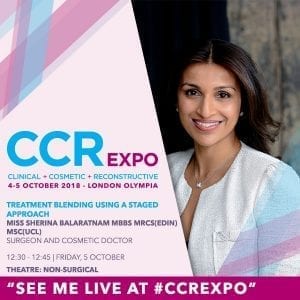 At S-Thetics Clinic, we specialise in treatment blending. Using advanced derma filler techniques blended with advanced lasers and topical skincare, we can sympathetically, strategically and safely deliver 'surgical-like' results to our patients.

To find out more about our range of treatments or to schedule a consultation, please contact S-Thetics Clinic on: