Last week I attended the Clinical, Cosmetic & Reconstructive (CCR) Expo at London Olympia.
CCR combines the surgical and non-surgical professions and is a key conference for surgeons, doctors, dermatologists and nurses, covering the entire aesthetic spectrum.
There are also a number of Expert Clinics and live demonstrations led by international experts in the profession.
As a member of the CCR advisory board, I created and chaired the 'Facial Fillers Masterclass' and also presented on the history, science and evolution of facial fillers.
This covered the evolution from the first uses of fat transfer dating back to 1893, through to collagen and now the modern day hyaluronic acid (HA) based dermal fillers we use today.
The masterclass agenda also covered application and patient selection, treatment indications (full face – male vs female), new techniques & concepts, followed by live demonstrations of treatments to the neck, male and female face, all conducted by some of the most skilled and experienced practitioners within our profession.
I was also invited to present on 'The New Standard in Non-Invasive Body Contouring' and my own experiences since introducing SculpSure technology to my clinical practice in September 2016.
As well as my own patient outcomes, the presentation included an overview of the evolution of Smart Lipo technology to SculpSure, a non-invasive body contouring treatment.
My presentation also included some of our own before and after images, illustrating a small sample of our patient outcomes:
Before and after gallery of S-Thetics Clinic SculpSure patients:
In addition to presenting the history of lipolysis and how this technology has now evolved to a non-invasive form, the presentation also included a summary of several of the clinical studies into SculpSure technology and before and after images of some of my own patients results.
These include the FDA approval data for flank and abdomen treatments, the recent further FDA approvals for inner and outer thighs and the back, MRI scans illustrating enhanced results vs cryolipolysis and also thermal imaging data illustrating the efficacy and natural sculpting effect which SculpSure can achieve.
S-Thetics is an award winning state-of-the-art medical aesthetic clinic located in the heart of Beaconsfield Old Town in Buckinghamshire, specialising in advanced non-surgical treatments for the face and body.
Founded by surgeon and cosmetic doctor, Miss Sherina Balaratnam, S-Thetics offer a broad range of treatments within our menu – from advanced skincare products and facial treatments, to cosmetic injectables, non-surgical skin rejuvenation and body contouring using medical grade technology.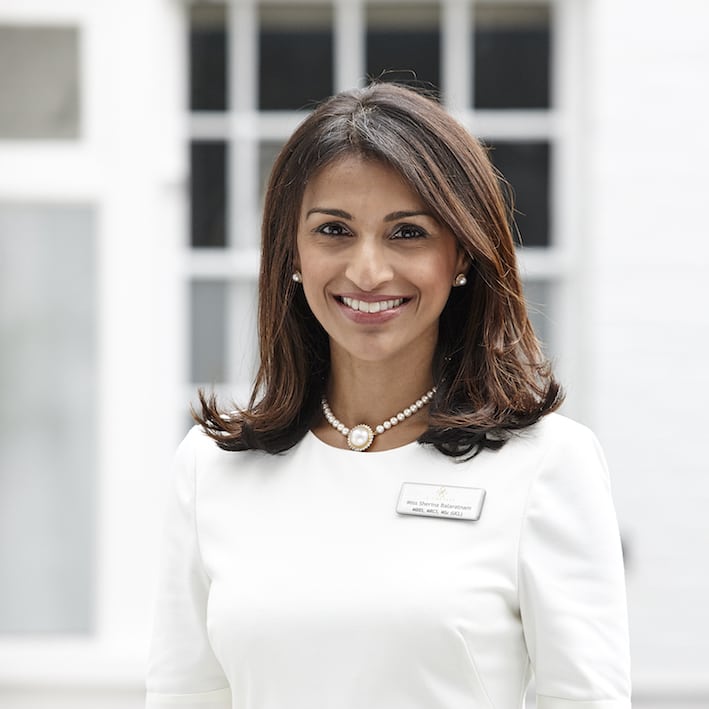 We have a medical approach at the heart of our practice, meaning that all treatments we offer have scientific backing and are delivered with the highest standard of clinical expertise and care.
To find out more about our range of treatments or to schedule a consultation, please contact S-Thetics clinic on: