Universkin
Your skin is the largest organ in your body, however it's often the last one to get nourished. Sixty percent of what we put on our skin gets absorbed into the body – so it's important we know what skincare we're using and use only the purest and most effective ingredients available.
Our patients typically come seeking advice on improving their overall skin health as well as with specific concerns and questions such as:
– Which combination of products should I be on?
– Do I need a different day and night regime?
– I have oily skin in summer and dry skin in winter – can this help?
– Can one range effectively treat multiple problems?


Developed in Nice, France by a scientific board compromised of world leading Plastic Surgeons, Dermatologists, Pharmacists, Anatamo-Pathologists and a Nobel Laureate biologist, UNIVERSKIN is a revolutionary new concept in skin care.
Universkin is based around functional dermatology, which aims to restore skin functions and restore your skin balance.
With Universkin, you get your own tailor-made serum, created in front of you from a blend of 19 pharmaceutical grade active ingredients.

It all starts with a VISIA skin analysis and a detailed medical consultation. Skin conditions can often be reflective of underlying health issues, so this is an essential component in devising an effective treatment tailored for you.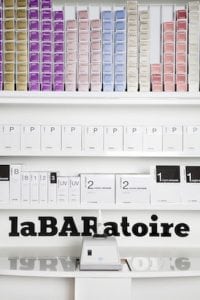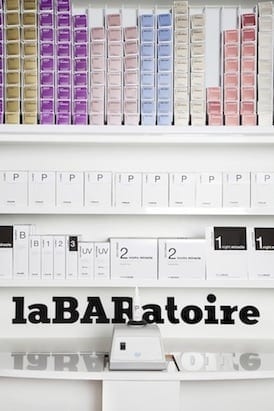 We are then able to provide you with a completely tailored and personalised skin care program to focus on and directly treat your individual skin conditions.
The 19 pharmaceutical grade active ingredients all contain no chemical preservatives. These are pure active ingredients and have been selected based on nearly 40 years of research into medical and scientific data to ensure their clinical efficacy.
We will then invite you back for a 6 week review using our VISIA skin analysis to ensure your formulations are optimised and to measure your results with you.
Universkin is not available on the high-street or online and only from specialist doctors practising in the field of skincare.
S-Thetics are proud to be 1 of the first 5 clinics in the UK to introduce Universkin and the first in Buckinghamshire.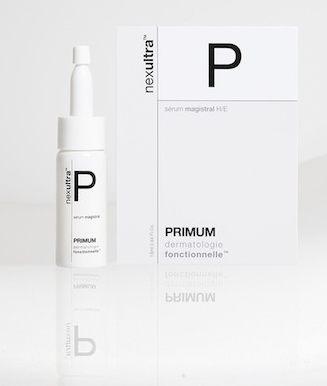 How does it work?
First you have a comprehensive skin consultation, which helps us better understand your key areas of concern.
We are then able to provide you with a completely tailored and personalised skin care program to focus on and directly treat your individual skin conditions.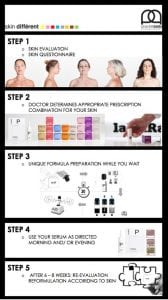 Up to 3 active ingredients are then added to a base serum, the Universkin Primum.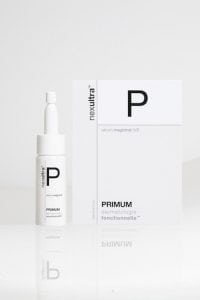 Utilising nanotechnology in a unique minimalist serum containing omega 3, hyaluronic acid, vitamin E and biomimetic peptides, the Universkin Primum provides a highly active base that on its own can help to treat damaged and inflamed skin.

The active ingredients are selected from a total of 19 and then added to your serum.
Serums can be formulated for day and night-time regimes.
Your personalised formulation is then made in front of you, just for you.
What skin conditions can Universkin treat?
The ability to adapt active ingredients and individualise treatments means Universkin can provide the perfect formulation, tailored for you.
Skin conditions that can be treated include:
acne
blemishes
dry skin
dull skin
inflammation
oily skin
pigmentation
rosacea
superficial scarring
uneven skin texture
wrinkles and sagging
Is Universkin suitable for me?
Because of its bespoke nature, Universkin is suitable for all ages and all skin conditions.
We also use our VISIA skin analysis to ensure your formulations are tailored precisely to your skin condition and concerns.
Where is Universkin available?
Universkin is only available from specialist doctors practising in the field of skincare and is not available on the high street or online.
Testimonials
We take pride in delivering the very best treatments to our patients and tailoring our approach to each individual. Here's what some of our patients have been saying about us:
"Since I've been using iS clinical my skin regime has completely changed. I have never known a skin product to benefit my skin in so many ways." Katie, 19, Beaconsfield
"I have had EndyMed 3DEEP Tightening and Contouring on my face and body. The results are incredible and my skin felt tighter and firmer straight away. Three days later my skin is soft and smooth. With such a sophisticated device, a programme of EndyMed 3DEEP is certainly worth it." Elouise 29, High Wycombe
"Beautiful clinic, run by extremely knowledgeable, professional, warm, friendly people. Incredibly relaxing, wonderful results – highly recommend Miss Sherina Balaratnam and her team." Jane, 40, Middlesex
"The EndyMed is such a fabulous treatment that I can't recommend enough. I walked out of the clinic not only glowing, but radiating from the inside out… it felt fabulous!" Annas, 39, Beaconsfield
"I would like to say a huge thank you to Sherina and her team for a wonderful experience – they truly are experts in their field." – Tracey, 36, Berkshire."
"I had the Fire and Ice treatment at the S-Thetics clinic. Just one treatment had improved the over all appearance of my skin and reduced my pigmentation, much to my delight." Gail, 54, Beaconsfield
"Sherina really listened to what I wanted to achieve from my treatments – so I opted for some facial fillers to lift and refresh my cheeks and eyes, as well as shaping my lips. Sherina made the whole process very easy and comfortable and I am absolutely delighted with the results. I couldn't recommend her highly enough."
Julia, 32, from Beaconsfield
"The Fire & Ice treatment is absolutely amazing and refreshing. I walked out of the S-Thetics clinic glowing and feeling fantastic and that was not the end… The result got even better the following day. My skin felt clear, clean and radiant." Theresa, 40, Gerrards Cross
"Thank you Miss Balaratnam for taking your time with me, and using your extraordinary knowledge and skills to help rejuvenate my face and my confidence. All I want is to look the best that I can for my age and I could not be more delighted." Carole Anne, 70, Wiltshire
"Sherina is one of the best skincare doctors I know! I highly recommend all that Sherina offers and she has the best bedside manner when working with patients also." Joanne Berry, San Diego
treatments
Click on the links below to find out more about the range of treatments available at S-Thetics.