Hollywood Actress & Singer Vanessa Hudgens shares her EMFACE treatment experience with her 50m+ followers.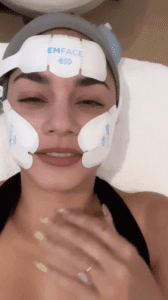 'I've been hearing everybody talk about this EMFACE sculpting facial'
'And here I am, she got cheekbones! I'm nice and tight, that was easy and quick'
If you would like to find out more about EMFACE, see the treatment in action and access unique event-only offers, click here to join us.
World's First And Only Hands-Free Device To Simultaneously Treat Facial Skin And Muscles…
One of our latest devices at S-Thetics Clinic, EMFACE is the first and only needle-free procedure that simultaneously treats facial skin and muscles in a 20-minute treatment and is both FDA and CE-cleared.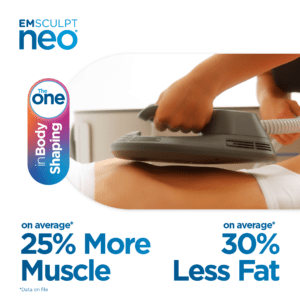 Unique Range of Treatments
EMFACE joins our EMSCULPT NEO, EMSELLA, EXION and Lymphastim treatments enabling us to treat a wide range of FDA-cleared indications using these best-in-class technologies.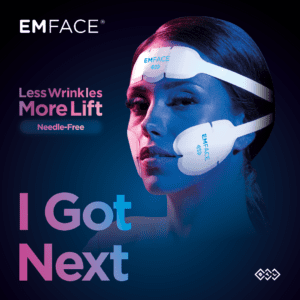 To find out how you could benefit from EMFACE treatment, please contact our team on: