Less Wrinkles, More Lift, Needle Free
We are excited to be the first UK Clinic outside Central London and one of the first worldwide, to introduce the incredible new EMFACE treatment.
But, what is EMFACE…
…how does it work and how could it benefit you?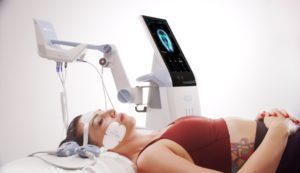 A World First
EMFACE is the world's first non-invasive, non-surgical facelift treatment, FDA-cleared to lift the face to a more youthful position while improving skin quality in a combined 20 minute treatment using focused electrical stimulation and radiofrequency.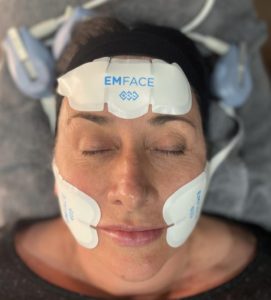 What Is Unique About EMFACE?
EMFACE is a revolution in facial aesthetic treatments. By emitting both synchronized RF and HIFES energies, it simultaneously affects the facial skin and muscles.
The end result is less wrinkles and more lift naturally without needles. Best of all, EMFACE treats full face in only 20-minutes.
How Does EMFACE Work?
EMFACE is the first device on the market utilising the simultaneous application of both the Synchronized Radiofrequency (RF) and HIFES.
HIFES ('High Intensity Focused Electrical Stimulation') is a patented technology developed for facial muscle toning using high-intensity electrical fields.
Synchronized RF remodels & smooths skin by heating the dermis and increasing the levels of collagen and elastin fibers.
While the HIFES technology restores & elevates the support of your facial tissues by selectively contracting muscles and increasing density & quality of muscle structure.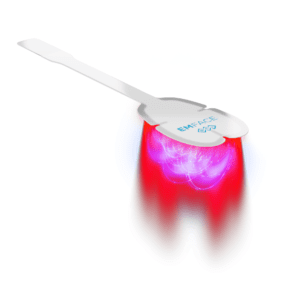 What Kind Of Results Could I See?
The before and after photography below provide examples of the kinds of results patients can expect, following the protocol of x4 20 minute treatments, each at weekly intervals.
With these examples, you can see how EMFACE facial rejuvenation works for facial contouring, wrinkle reduction and skin laxity improvement by means of toning and lifting of muscles and skin.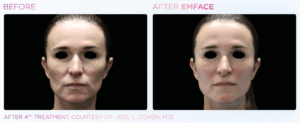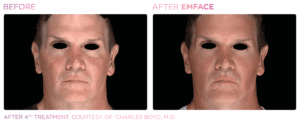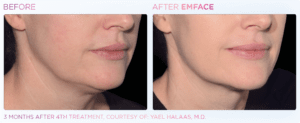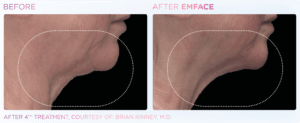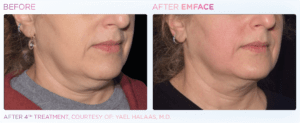 Individual results may vary and can be determined by a range of factors such as age, diet and lifestyle and all treatments are provided subject to consultation.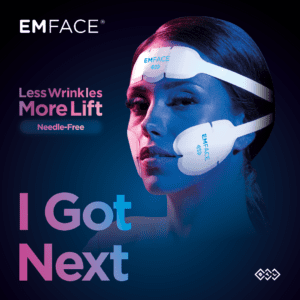 To find out how you could benefit from EMFACE treatment at S-Thetics Clinic, please contact our team on: