EMFACE Has Arrived….
The UK's First Clinic, Outside Central London
We are excited to be the first UK-clinic outside Central London and one of the first worldwide, outside the USA, to launch the incredible new EMFACE treatment to our patients.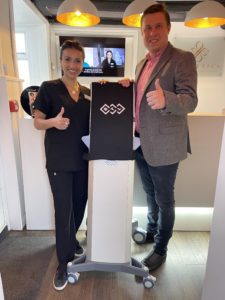 World's First And Only Hands-Free Device That Simultaneously Treats Facial Skin And Muscles…
EMFACE is the first and only needle-free procedure that simultaneously treats facial skin and muscles in a 20-minute treatment and is FDA and CE-cleared.
….Without Needles In Just 20 Minutes
Results from 9 clinical studies concluded that participants who completed the recommended treatment course experienced, on average:
37% reduction in wrinkles
30% increase in facial muscle tone
23% lifting effect
With optimal results seen 6-12 weeks after final treatment. What's more, the 2-in-1 procedure is needle- and injectable-free and requires no pre- or post-preparation or downtime.
Key Opinion Leader
Our Medical Director, Surgeon and Cosmetic Doctor Miss Sherina Balaratnam is a Key Opinion Leader for BTL Aesthetics, the manufacturers of the EMFACE technology.
She regularly speaks at medical and scientific conferences to surgeons, doctors, nurses and aesthetic professionals about her deep experience with these new-generation technologies and our comprehensive treatment protocols.
Unique Range of Treatments
EMFACE joins our EMSCULPT NEO,  EMSELLA & Lymphastim treatments enabling us to treat a wide range of FDA-cleared indications using these industry-leading technologies.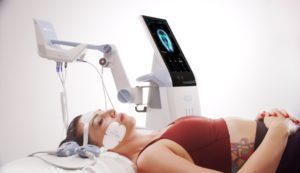 Exclusive EMFACE Launch Event
We are excited to be hosting a unique in-clinic event featuring live treatment demonstrations, your opportunity to meet the experts and unique launch offers on EMFACE.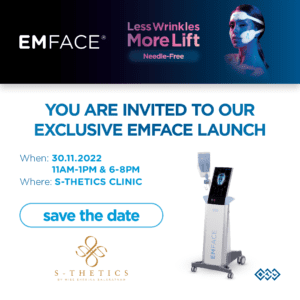 When: Wednesday 30th November @ 11am – 1pm & 6 – 8pm

Where: S-Thetics Clinic, Beaconsfield Old Town, Buckinghamshire

A limited number of taster treatments will be available

Spaces are limited for this unique opportunity and only available to pre-registered guests
Can't Join Us In-Person? Then Join Us Via Zoom or Instagram Live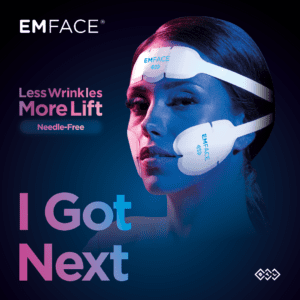 Join Us
To secure your place at our EMFACE launch event or to find out how you could benefit from EMFACE treatment, please contact our team on: