They've arrived…
One Of The First Clinics Worldwide
We are excited to be one of the first UK clinics, and one of the first globally outside of the USA to launch the revolutionary new EMSCULPT NEO EDGE applicators.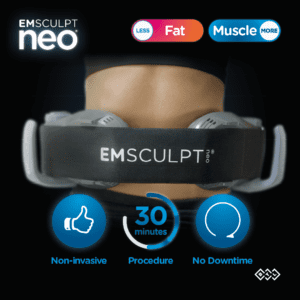 Flanks and Love Handles
Designed to specifically target the flank and love handle area, to build muscle and simultaneously burn fat, we are looking forward to introducing this innovative new treatment applicator to our patients.
Multiple Treatment Areas
EMSCULPT NEO is now FDA-cleared to treat the Abdomen, Buttocks, Triceps, Biceps, Calves & Flanks.
Exclusive Launch Event
We are excited to be hosting a unique in-clinic event featuring live treatment demonstrations, your opportunity to meet the experts and unique event offers on all EMSCULPT NEO treatments.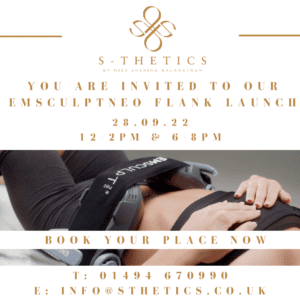 When: Wednesday 28th September @ 12 – 2pm & 6 – 8pm
Where: S-Thetics Clinic, Beaconsfield Old Town, Buckinghamshire
Limited to x20 taster treatments available per session
How to attend: Please contact the clinic to secure your place
Spaces are limited for this unique opportunity and only available to pre-registered guests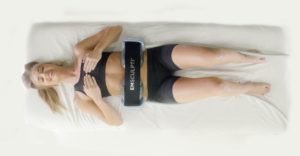 To secure your place at our EDGE launch event or to find out how you could benefit from EMSCULPT NEO treatment, please contact our team on: