As part of our 'In The Consulting Room' initiative, to take you behind the treatments and technologies we offer, we'd like to share a video of our Medical Director presenting on our Endymed INTENSIF radiofrequency microneedling technology.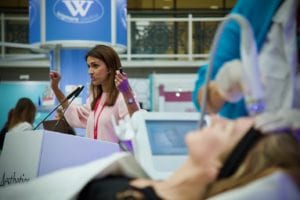 This was an Expert Clinic on Endymed Intensif at the ACE conference in London, to UK and International medical colleagues.
The presentation featured an overview of the causes of ageing, how radio frequency treatments can address these signs, as well as a number of our patient before and afters. There was also a live treatment demonstration from our Aesthetic Nurse, Cheryl Marshall-Williams (RN, NIP).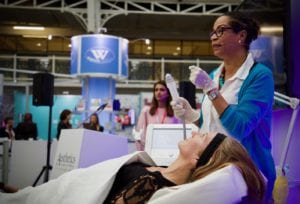 Endymed INTENSIF works by rejuvenating your skin from the inside out using state-of-the-art radiofrequency technology.
This radiofrequency energy is delivered three layers deep into the skin using 25 sterilized, gold plated micro-needles and fractionated pulse mode technology, creating fractional columns of coagulation and volumetric heating and, most importantly, triggering the production of new collagen.
The result is lifted, smoother and brighter skin.
Ideal for reducing wrinkles and improving overall skin quality, INTENSIF also reduces the appearance of both acne and traumatic scars.
S-Thetics Clinic have been selected as a key member of an exclusive group of trailblazing and advanced UK medical aesthetic clinics, who were the first in the U.K. to launch the NEW next generation Endymed INTENSIF advanced treatments and protocols, which had previously been pioneered in the US.

To find out more about how Endymed INTENSIF treatment could benefit you, please contact our team on: