We're excited to announce S-Thetics Clinic have been awarded the iS Clinical 'World Stars' award for being the UK & Ireland's top clinic, for the second year running.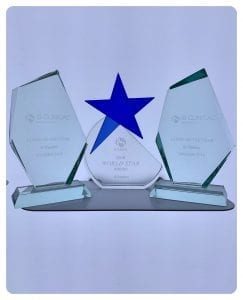 The Award was presented by the co-founders of iS Clinical, President & CEO, Bryan Johns and Vice President & COO Alec Call at the Bulgari hotel in London.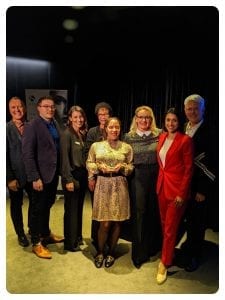 This followed a unique 'Meet the Founders' event, where Bryan & Alec relayed their story since founding iS Clinical in 2002.
iS Clinical products are now available in over 60 countries around the world and they have retained an unwavering commitment to providing best-in-class skincare products, using the purest pharmaceutical grade ingredients, to deliver dramatic improvements in skin quality.
Unique Treatment Protocols
At S-Thetics Clinic, we are renowned for our unique treatment protocols, combining iS Clinical skincare with treatments ranging from medical grade facials, lasers and energy based devices such as radio frequency to optimise and enhance your at-home results.
Founders Visit to S-Thetics Clinic
Prior to receiving the award, we were honoured to welcome the co-founders of iS Clinical to S-Thetics Clinic.
With a tour of the clinic, we took the unique opportunity to showcase some of our patient results with iS Clinical and how we integrate skincare throughout our entire treatment portfolio at S-Thetics.
Congratulations to all of the finalists, thank you iS Clinical and most of all, to our patients for placing your trust and your skin health in our hands.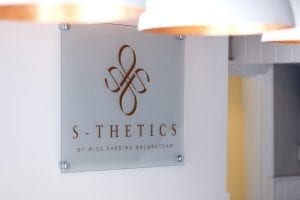 To schedule your skincare consultation or to find our more about our range of treatments, please contact S-Thetics Clinic on: 01494 670 990 or info@sthetics.co.uk or click here to shop our online store.