Why you can forget going under the knife and still see great results with EMSculpt.
In a world of Kim Kardashians and Kylie Jenners, the desire for a rounded, peachy exterior is more popular than ever – and it's no wonder many people are opting to undergo surgery.
However, the costs are high and there are a number of risks involved, particularly for those who don't enlist the help of a reputable surgeon.
Recently the BBC reported that a mum had died in Turkey, after it's believed she had travelled there to undergo the Brazilian Butt Lift procedure. (https://www.bbc.co.uk/news/uk-england-45367980)
And it seems that, thanks to the severely reduced prices abroad, many people have been heading overseas for treatment – without first seriously thinking of the possible consequences.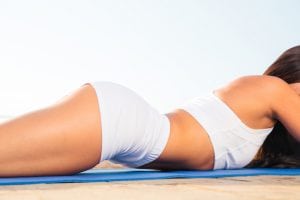 While it can be a double win for patients in terms of removing fat from the stomach area for weight loss and injecting it instead into the buttock area for that perfect bum, there are risks – including heart and lung complications.
Following a number of high-profile stories in the news, earlier this year several organisations even stepped in to urge surgeons to carefully evaluate how they are performing these procedures. (http://www.aestheticchannel.com/body-contouring/danger-zone-brazilian-butt-lift)
We're not trying to scare you, though – and it's important to point out that these are isolated cases. If performed with the right surgeon, there is no reason surgical butt augmentation should be any riskier than other types of surgery.
But what if patients knew there was another way to get incredibly effective results… without going under the knife?
Here at the S-Thetics Clinic, we are firm believers that invasive procedures should be a patient's last resort and only undertaken with a fully-trained, qualified practitioner.
Our own founder, Miss Sherina Balaratnam, is a doctor and fully-qualified surgeon with more than 16 years in the medical field under her belt.
It's following this experience and a number of years in the plastic surgery field that she decided to specialise in the latest non-surgical cosmetic treatment innovations, to ensure her patients could get the best results with the least amount of discomfort or downtime.
And for the first time, an FDA-approved device which can perform the world's first non-invasive butt lift procedure has finally reached aesthetic clinics in the UK.
The EMSculpt is the most innovative treatment to hit the market, meaning we can now reduce fat and build muscle for our patients at the same time.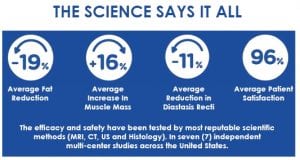 Using High-Intensity Focused Electro-Magnetic (HIFEM®) technology, the EMSculpt penetrates through the skin to impact muscle tissue, increasing muscle density and volume.
However, this also triggers a rapid metabolic reaction that safely and effectively destroys fat cells, meaning a rounder, firmer buttock area.
Each treatment is the equivalent to 20,000 sit-ups or squats – and patients can generally expect to have four 30-minute sessions (though this can vary depending on the person).
Oh, and it's totally pain free.
For further information about EMSculpt or any of our treatments, please contact us on: