Keeping a healthy glow… even as temperatures drop
Winter's back.
How did you know? Your hands are getting cold, your lips are starting to crack – and three layers of wool just doesn't cut it.
And with the change of the seasons, it's usual for our skin to react differently; whether it feels tighter with the dry air or those summer freckles start to disappear.
You might even start experiencing things like dry and flaky skin, or cold sores – which is why it's so important to continue looking after your skin throughout the winter months, as well as the summer.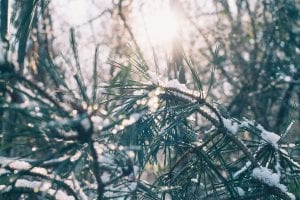 So, what do you need to do?
Hydration is key
As we begin to turn on the central heating and head out into the bitter, icy wind, your skin will quickly start to become drier and more sensitive.
Good news? There are some simple things you can do to tackle this and stay hydrated:
Drink plenty of water
Consider switching your regular tea for a more hydrating green tea (full of antioxidants)
Switch your moisturising lotion to a moisturising cream
Use a gentle cleanser each morning, followed by a quality moisturiser – if you find yourself needing to use it in the day, too, it probably needs changing up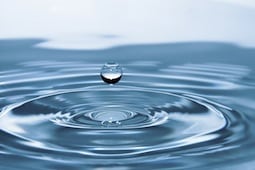 Keep using SPF – even on cloudy days
Not only do you need to protect your skin in the summer months, but you need to make sure you have that little bottle of SPF in your make-up bag now, too.
Why? Because while there may be less UVB rays, there are still enough UVA rays to have an ageing effect on your skin, making the sun just as harmful now as other times of year.
It's also a great way to protect your skin from the effects of pollution, particularly if you work in a city.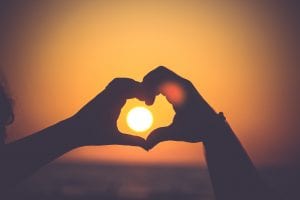 Have a facial or a professional skin treatment
Having a facial or a hydrating skin treatment is the ideal way to get rid of dead skin and help it absorb active topical skincare.
Here at S-Thetics, we offer patients the likes of the HydraFacial or the iS Clinical Fire & Ice Facial – both incredibly popular, proven treatments within our clinic.
For best results, try having a treatment each month to be rid of that dull winter look.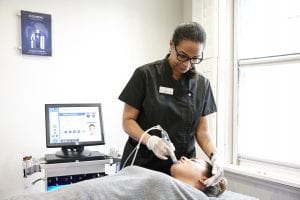 Find an aesthetician who can help you build a personalised skincare regime
About 60% of what we put on our skin is absorbed by the body – so, you probably want to make sure you're getting it right.
By visiting a medically-trained aesthetic practitioner, you can be sure that the products you are putting on your skin are both revitalising and able to protect against the poor weather.
At S-Thetics Clinic, we are very proud to offer our patients professional, trusted advice to help them reach their skincare goals.
We do this by giving each and every skincare patient a full VISIA Skin Analysis and detailed consultation, prior to recommending which products are most suitable for them (and helping them to establish a personalised regime).

To find out more about our range of treatments or to schedule your consultation, please contact us on: