Introducing Profhilo… and what makes it so special
At the S-Thetics Clinic, tackling the signs of ageing with non-invasive methods is an art form; it's all about precision and a knowledge of a less-is-more approach.
But it's not uncommon to see patients outside the clinic who have been over-treated by their aesthetic practitioner who, rather than getting rid of the forsaken wrinkle, have instead just created too much volume in another area.
This can be down to a number of factors, from poor training of the practitioner to the wrong use of filler on the patient.
Used properly, though, dermal fillers are an incredibly effective treatment for those struggling with ageing concerns.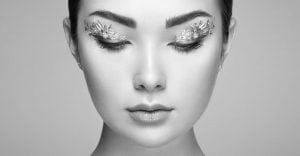 This is because, when it comes to dermal fillers, the key ingredient is hyaluronic acid (HA). It's a moisture-binding, water-based molecule which actually occurs naturally in our bodies and is vital for hydrated, youthful-looking skin.
However, as we get older, our body's natural HA production slows down, which is when we begin to see skin droop and sag – and lose elasticity.
What is BDDE?
In most dermal fillers, we see HA combined with synthetic cross-linking chemicals, known as BDDE, to prevent the HA from being quickly broken down by the body.
This means we can inject where areas of the face have lost volume and give the skin a healthy dose of hydration at the same time.
The thing is, BDDE can reduce the spreadability of the filler, making it slightly more difficult to impact those hard-to-reach areas, such as the hands, neck and arms.
The result? In some cases where we're trying to get rid of wrinkles, we could see an increase in volume but less reduction of the targeted wrinkle in question.
Now a new injectable is getting rid of BDDE altogether – making it the first injectable of its kind to treat skin laxity and give patients who want to avoid synthetics another option.
Say hello to Profhilo.
While it doesn't necessarily give volume lift or volume replacement, as with dermal fillers, it does create volume in tissue where it is needed most due to its high spreadability.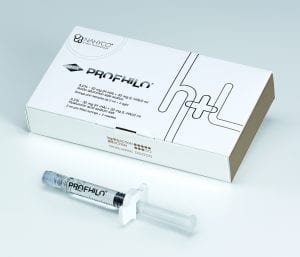 So, how does it work?
Using Nahyco technology, Profhilo uses thermal cross-linking to stimulate four different types of collagen and elastin by the slow release of HA.
This stimulation sees a significant tissue improvement, both in tightening and in hydration.
That's because not only does it boost and hydrate the skin, but it also remodels the ageing and sagging tissue – as well as reducing any risk of side effects due to its lack of additives.
And despite its high HA content, it has a low inflammatory profile coupled with pro-healing properties, meaning virtually no downtime or pain for the patient.
And what can patients expect?
With effects lasting for up to six months and, in some cases, with immediate signs of improvement, patients can expect firmer skin and a healthy, youthful glow.
For further information about Profhilo or any of our treatments, please contact us on 01494 670 990 or info@sthetics.co.uk