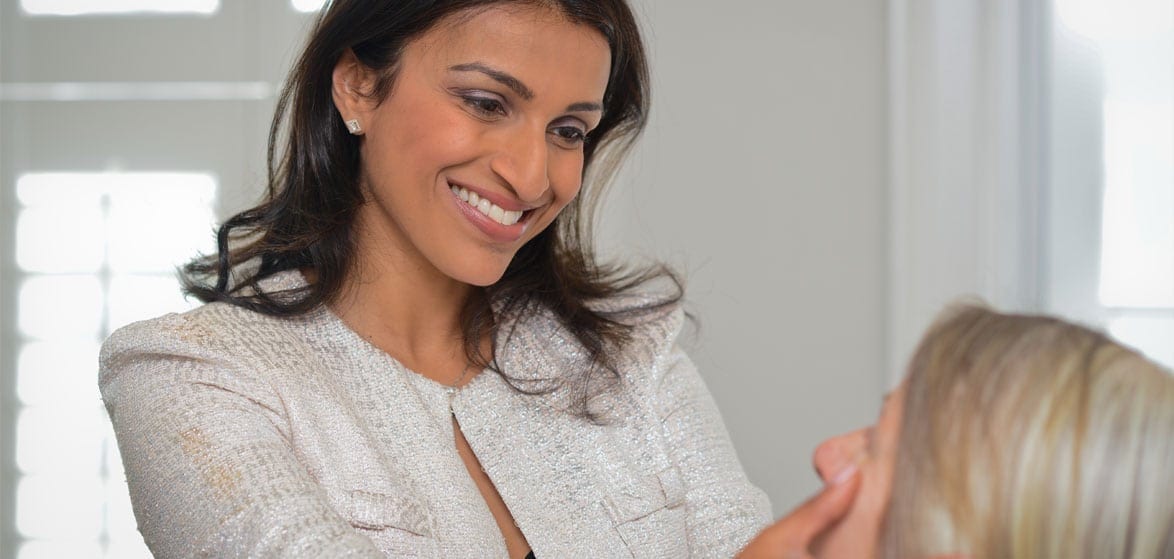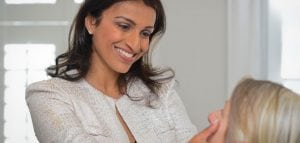 Your consultation
"My philosophy has always been to develop a true rapport and relationship with my patients, so I can give them a holistic and personalised experience. It's important for me to assess the medical side of your skincare needs, and to also understand the emotional and psychological reasons behind your decisions. How you feel can have a huge impact on how you look, and it's my mission to help people look and feel their best" Miss Balaratnam
At S-Thetics, we believe the fundamental basis of a successful aesthetic procedure or skincare treatment is a good quality consultation with a skilled, qualified practitioner who fully understands your needs, and looks at your treatment as a journey, not a one-off event.
Our approach to consultations consists of:
An in-depth discussion with Miss Balaratnam about your skin concerns
Skin analysis and discussion of results
Development of a personalised treatment plan
During your in-depth discussion with Miss Balaratnam you have the opportunity to highlight any areas concerning you, whether these are skin conditions such as acne, pigmentation or rosacea, or worries about the signs of ageing and skin rejuvenation. Your skin will then be analysed by a state-of-the-art 3D digital skin imaging system called VISIA, which looks at all the layers of your skin and develop a detailed complexion analysis.
This includes eight key skin features, including elements that are invisible to the naked eye such as UV damage, pigmentation and wrinkle depth. Miss Balaratnam then uses these results to customise your individual tailor-made skin regime, with recommendations for potential treatments to improve your skin health and effectively target areas of concern.
Consultations for general skin analysis skin conditioning and non-surgical treatments will be handled by our expert medical aesthetic practitioner, who has a high level of experience and specialist training from Miss Balaratnam to deliver these treatments.
Once your skin health has been established you may wish to take things to the next level, which is where Miss Balaratnam will then provide expert consultations for more advanced treatments and all non-surgical procedures.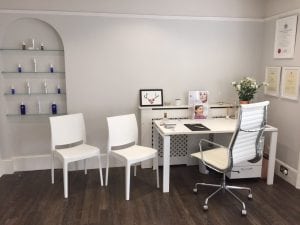 If this is your first visit, we will take your medical history and any current health issues, as well as details of any allergies you have and medications you are taking. All treatments take place in the fully-equipped treatment suites of the S-Thetics Beaconsfield Clinic.
For laser, tightening or cosmetic injectable treatments you will be encouraged to take a two-week 'cooling off' period before deciding to proceed.
This recommendation is best practice within the cosmetic surgery industry and allows you to take time for yourself to decide if the recommended procedures are right for you.
However, if you are happy to proceed with your treatments ahead of this two-week timeslot, you will be asked to sign a consent form to acknowledge that you have not been placed under any pressure to agree to treatment.
Aftercare is an integral part of your experience at S-Thetics. Depending on your chosen treatment, you will usually receive a follow-up call or appointment to check the results and make fine adjustments if necessary.
Miss Balaratnam and her team are always available to call should you have any questions following your treatment.

Consultation Fees
S-Thetics offers a free, no obligation consultation with our medical aesthetician.
Consultations with Miss Balaratnam are currently complimentary however a £75, fully refundable, deposit is required to secure your appointment.
Skin consultations for under 18s are charged at £95, payable in advance.
Consultations include a detailed skin analysis using VISIA technology and full clinical assessment and treatment planning.
Further information is listed in our Terms and Conditions.
treatments
Click on the links below to find out more about the range of treatments available at S-Thetics.
Testimonials
We take pride in delivering the very best treatments to our patients and tailoring our approach to each individual. Here's what some of our patients have been saying about us:
"Since I've been using iS clinical my skin regime has completely changed. I have never known a skin product to benefit my skin in so many ways." Katie, 19, Beaconsfield
"I have had EndyMed 3DEEP Tightening and Contouring on my face and body. The results are incredible and my skin felt tighter and firmer straight away. Three days later my skin is soft and smooth. With such a sophisticated device, a programme of EndyMed 3DEEP is certainly worth it." Elouise 29, High Wycombe
"Beautiful clinic, run by extremely knowledgeable, professional, warm, friendly people. Incredibly relaxing, wonderful results – highly recommend Miss Sherina Balaratnam and her team." Jane, 40, Middlesex
"The EndyMed is such a fabulous treatment that I can't recommend enough. I walked out of the clinic not only glowing, but radiating from the inside out… it felt fabulous!" Annas, 39, Beaconsfield
"I would like to say a huge thank you to Sherina and her team for a wonderful experience – they truly are experts in their field." – Tracey, 36, Berkshire."
"I had the Fire and Ice treatment at the S-Thetics clinic. Just one treatment had improved the over all appearance of my skin and reduced my pigmentation, much to my delight." Gail, 54, Beaconsfield
"Sherina really listened to what I wanted to achieve from my treatments – so I opted for some facial fillers to lift and refresh my cheeks and eyes, as well as shaping my lips. Sherina made the whole process very easy and comfortable and I am absolutely delighted with the results. I couldn't recommend her highly enough."
Julia, 32, from Beaconsfield
"The Fire & Ice treatment is absolutely amazing and refreshing. I walked out of the S-Thetics clinic glowing and feeling fantastic and that was not the end… The result got even better the following day. My skin felt clear, clean and radiant." Theresa, 40, Gerrards Cross
"Thank you Miss Balaratnam for taking your time with me, and using your extraordinary knowledge and skills to help rejuvenate my face and my confidence. All I want is to look the best that I can for my age and I could not be more delighted." Carole Anne, 70, Wiltshire
"Sherina is one of the best skincare doctors I know! I highly recommend all that Sherina offers and she has the best bedside manner when working with patients also." Joanne Berry, San Diego