Today marks a very special day, when I received my copy of the newly published 'Oxford Textbook of Plastic and Reconstructive Surgery'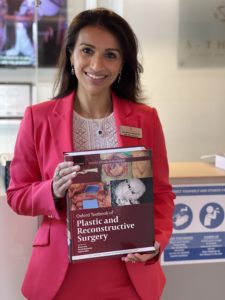 Oxford Textbook of Plastic and Reconstructive Surgery
I am deeply honoured to have been invited to co-author the chapter on Botulinum Toxins, alongside Consultant Dermatologist Dr Tamara Griffith and Specialist Oral Surgeon, Mr Sami Stagnell: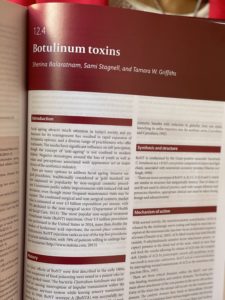 12. Cosmetic Surgery
12.4:Botulinum Toxins, Tamara Griffith, Sherina Balaratnam, and S Stagnell
"The Oxford Textbook of Plastic and Reconstructive Surgery is a comprehensive reference text detailing all aspects of plastic surgery pertinent to a surgeon in training for specialisation and suitable to use in preparation for the Intercollegiate Examination as all aspects of the curriculum are covered. It is part of the Oxford Textbooks in Surgery series, edited by Professor Sir Peter Morris."
"This prestigious publication will be used as an educational resource for a generation of Plastic Surgeons and is split into 13 comprehensive sections; including General Principles, Burns, Nerve, Limbs, Facial Trauma, Cosmetic surgery, and Ethics among other key areas in the field."
Former NHS Surgeon
As a former NHS Surgeon myself, including 7 years plastic surgery training covering reconstructive burn surgery, paediatric burns, trauma surgery and skin cancer reconstruction, I am proud to have been able to contribute some of my experience to the next generation of plastic surgeons as they embark on what is a formidable but incredible career.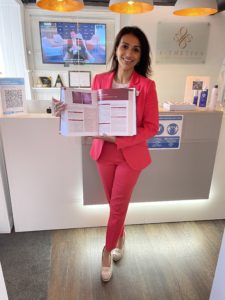 Thank You
Thank you to my former NHS Consultant Plastic Surgeon, Mr Nigel Mercer MB ChB, ChM, FRCS, FRCPCH, Past President of the British Association of Plastic Reconstructive and Aesthetic Surgeons (BAPRAS 2015-16), President of the British Association of Aesthetic Plastic Surgeons (BAAPS), and twice President of the European Association of Societies of Aesthetic Plastic Surgery (EASAPS) for inviting me to contribute to this prestigious publication.