How we are enhancing the patient experience – from the very beginning
Here at S-Thetics Clinic, we truly believe that our treatments aren't just about fixing a problem but making sure our patients have the best experience they possibly can.
And that all starts here, on our website.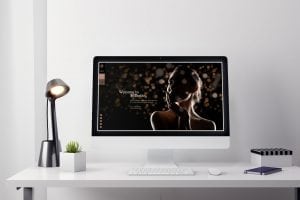 We know that before you come in to see us, you will probably type our name into Google, check out some reviews and take a look at our website. All before you have even picked up a phone.
With that in mind, we wanted to make sure that you, our future (or current, because you are just as important) patient, can find exactly what you are looking for as easily as possible – by launching our new website.
Now, the S-Thetics online experience is better than ever before, offering you the information, guidance and advice you will need before taking that first step on your treatment journey.
So, how have we done it?
When we started this project, we decided to step into your shoes and really understand what ticks your boxes.
We realised that a lot of this came down to easy navigation, accessible information and answers to questions you didn't even know you wanted to ask yet.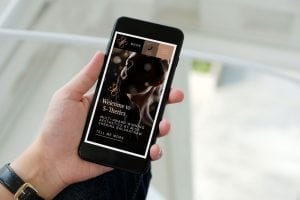 Taking this all into consideration, our latest website features our full and extensive range of treatments, and provides you with an insight into our exceptional, state-of-the-art methods and technology that we use in-clinic every day, so you have an idea of what to expect before you have even had your consultation.
There's even a quick-glance section to give you the vital information in under a minute and a list of FAQs for each and every option.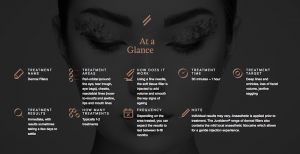 But it doesn't stop there, either. Thanks to our new 'Conditions' section, you will also be able to explore more than 55 conditions that our highly-trained medical aesthetic team can treat, from acne and rosacea to stubborn fat and vaginal laxity.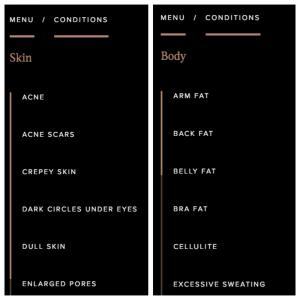 This means that you can now search for the issue you want to address and find out what we can offer here at S-Thetics Clinic to suit your needs – at just a few taps on your phone or clicks of a mouse.
There is also a 'Premium Brands' section, which features some of our top technologies and treatments such as SculpSure, Femilift, Juvéderm®, Endymed Radiofrequency and the HydraFacial.
We also decided that video was key in helping our patients to understand their conditions or needs, or to find out more about their treatment.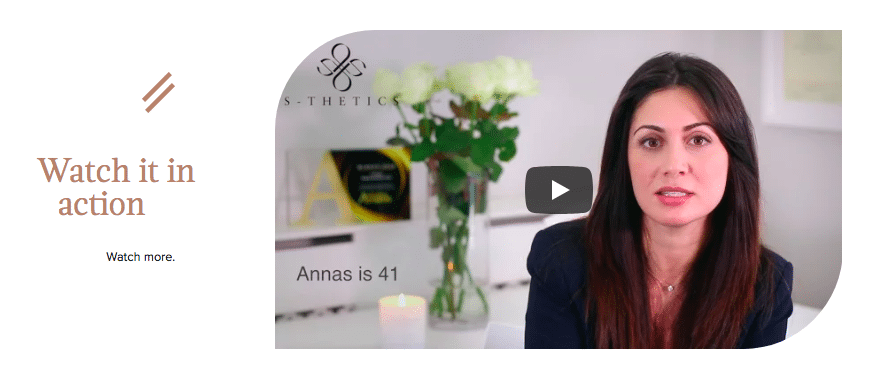 And, because of that, we are investing more into our YouTube channel than ever before – so expect lots of new content in the very near future. You can keep up-to-date and watch more of of our videos here: http://www.youtube.com/c/StheticsUk
Finally, thanks to our Trustpilot integration (https://www.trustpilot.com/review/sthetics.co.uk), you will know that what we are offering is the highest quality, expert care in treating skin ageing and body concerns – as told by our patients.

S-Thetics is a multi award winning state-of-the-art medical aesthetic clinic located in the heart of Beaconsfield Old Town in Buckinghamshire, specialising in advanced non-surgical treatments for the face and body.
Founded by surgeon and cosmetic doctor, Miss Sherina Balaratnam, S-Thetics offer a broad range of treatments within our menu – from advanced skincare products and facial treatments, to cosmetic injectables, non-surgical skin rejuvenation and body contouring using medical grade technology.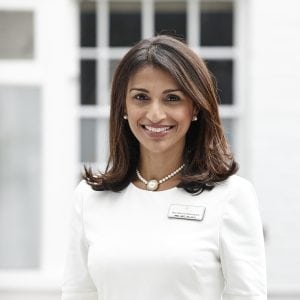 Miss Balaratnam holds the prestigious title of "Local Country Ambassador" (LCA) for Allergan, the manufacturers of BOTOX® and the Juvederm® Ultra and the latest Juvederm® Vycross range of fillers.
As one of only a handful of expert UK Doctors and Surgeons selected as an LCA, she believes in the importance of a patient taking the time to select the right practitioner for them and is well known for her subtle and natural results.
We have a medical approach at the heart of our practice, meaning that all treatments we offer have scientific backing and are delivered with the highest standard of clinical expertise and care.

To find out more about our range of treatments or to schedule a consultation, please contact S-Thetics Clinic on: