Hear from our patient, Veronica, 47, who recently had full face revolumising treatment with the latest Juvéderm® Vycross™ dermal fillers at S-Thetics Clinic in Beaconsfield:
"I visited S-Thetics as I had started to become bothered by my face looking "sad". I had lost volume and just looked tired.
After an in-depth consultation with Dr Sherina Balaratnam, where she discussed all my options in great detail, but in an easy to digest manner, we decided facial fillers would give me the results I required.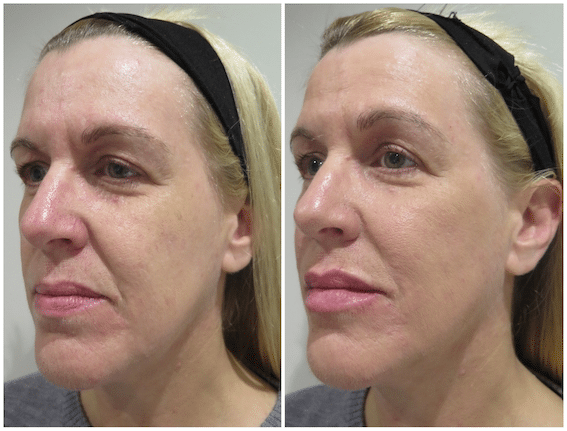 I have to say, although I am happy to tell people I have had this done, I did want to look natural and like myself – just fresher!
Sherina did a marvellous job and I could not be happier with the results. She has magic hands!
The entire experience has been a pleasure and I will certainly use the clinic again."
Veronica, 47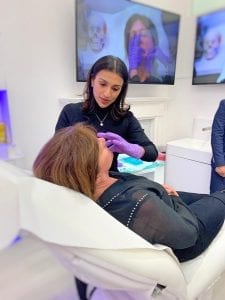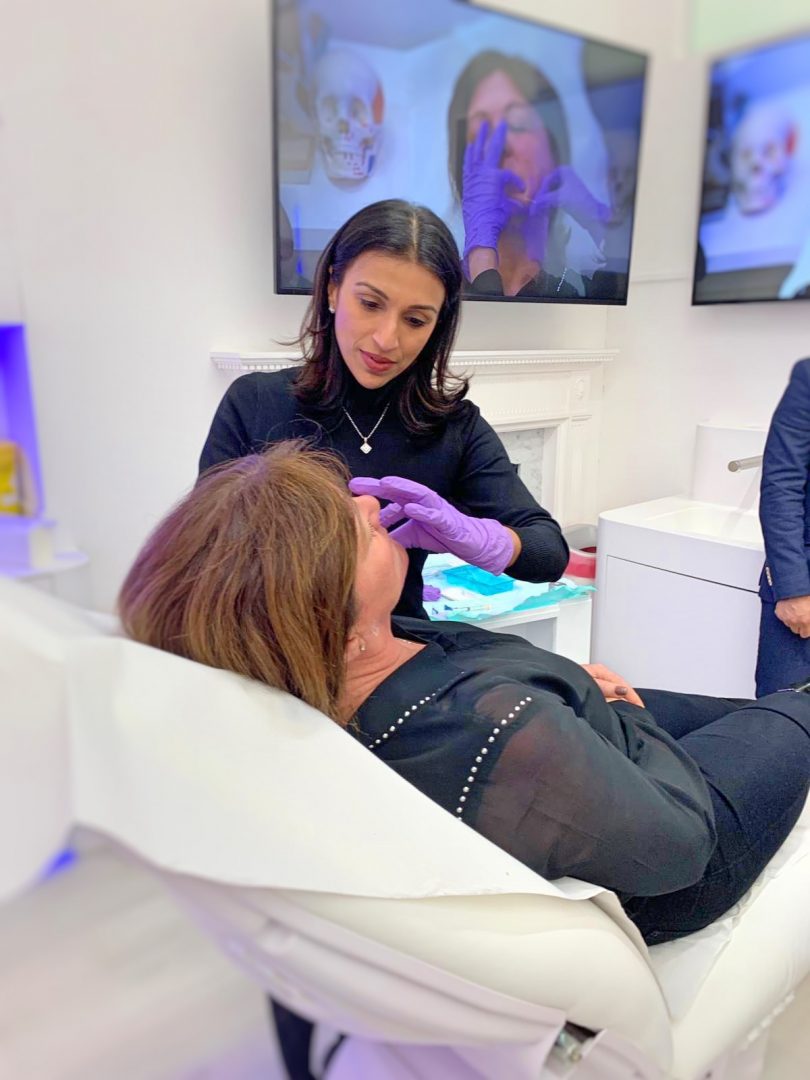 "Fillers aren't here to FILL. They are here to be used to correct areas where volume loss has caused signs that we do not like, as they make our faces look different from how they used to be.
My patients don't come to me asking to be filled. They come asking to look less tired, less angry, more awake and refreshed, like they've just been on holiday and like they've just had a good night's sleep.
Veronica came to me with overall concerns about gradual facial volume loss and the fact that she felt her face increasingly did not match how she felt.
After a detailed consultation and treatment plan we agreed on carrying out a dermal filler strategy using the latest MD Codes in a full face approach.
It was evident from her assessment that she needed volume correction in all of her facial compartments which were slowly and naturally starting to lose volume. Something that happens to us all as we age.
The results look and feel like her. And it IS her.
But, as she says, she still looks natural and like herself, just fresher."
Miss Sherina Balaratnam, MBBS, MRCS, MSc (UCL)
Surgeon and Cosmetic Doctor, Medical Director, S-Thetics Clinic
S-Thetics is a multi award winning state-of-the-art medical aesthetic clinic located in the heart of Beaconsfield Old Town in Buckinghamshire, specialising in advanced non-surgical treatments for the face and body.
Founded by surgeon and cosmetic doctor, Miss Sherina Balaratnam, S-Thetics offer a broad range of treatments within our menu – from advanced skincare products and facial treatments, to cosmetic injectables, non-surgical skin rejuvenation and body contouring using medical grade technology.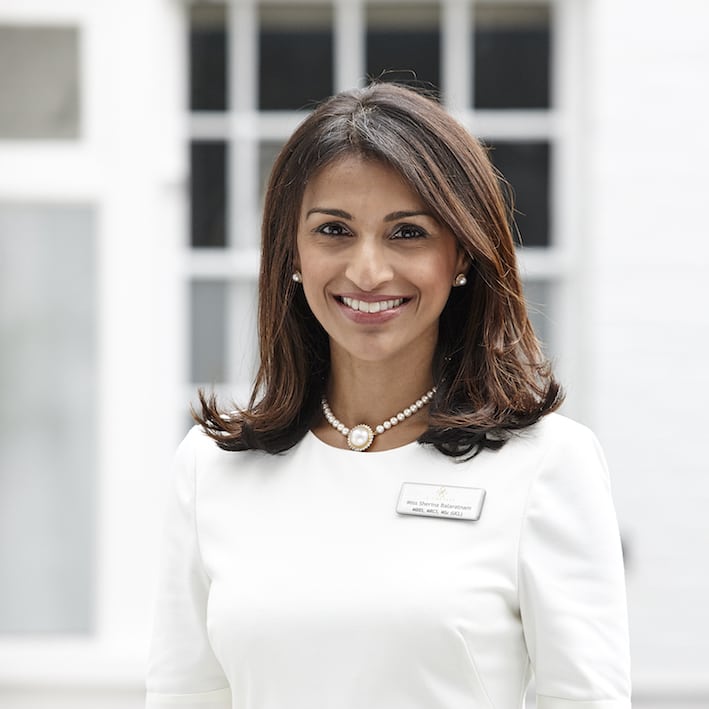 Miss Balaratnam holds the prestigious title of "Local Country Ambassador" (LCA) for Allergan, the manufacturers of BOTOX® and the Juvederm® Ultra and the latest Juvederm® Vycross range of fillers.
As one of only a handful of expert UK Doctor's and Surgeon's selected as an LCA, she believes in the importance of a patient taking the time to select the right practitioner for them and is well known for her subtle and natural results.
We have a medical approach at the heart of our practice, meaning that all treatments we offer have scientific backing and are delivered with the highest standard of clinical expertise and care.

To find out more about our range of treatments or to schedule a consultation, please contact S-Thetics Clinic on: