"I recently was treated by Miss Balaratnam with fillers. I look very natural and have never been asked if I have "anything done" however friends often comment on 'how well' I look or how 'calm' I look.
It hadn't really struck me till now how looking calm is probably reflected in the fact I don't over crinkle my face and my skin looks refreshed, not stressed and always hydrated.
Miss Balaratnam has put me on a prescription from the iS Clinical range which after my consultation with her has been specifically tailored to my skin and individual needs, amongst other things this includes Vitamin C serum and sunblock.
To give you an idea of quite how amazing these products are, I have just been asked for ID whilst buying wine in my local supermarket, I am in my 40s!!"
 Grace, 43, Buckinghamshire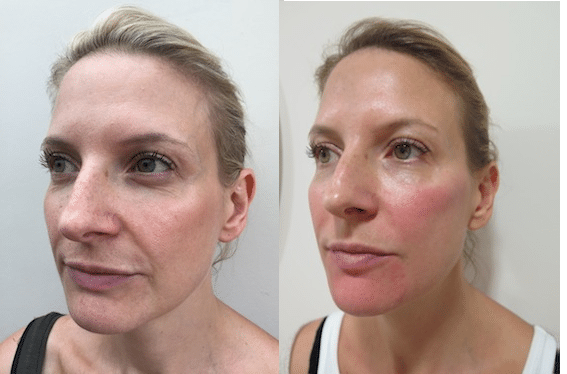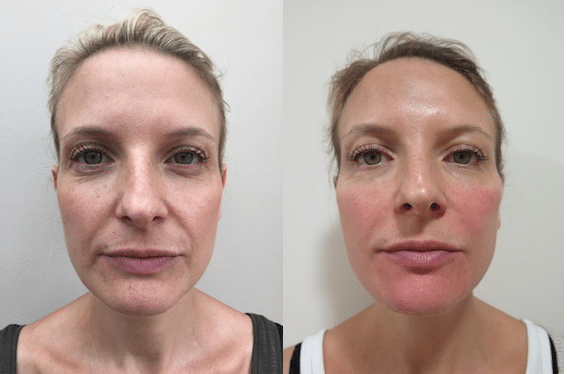 Testimonial from our patient, Grace, who recently had full face revolumisation at S-Thetics with the latest Juvéderm® Vycross® range of dermal fillers:
Dermal fillers are a non-permanent cosmetic injectable treatment which can effectively treat some of the deeper underlying signs of ageing, such as lines, wrinkles, loss of volume and jawline sagging.
They can help to smooth the key signs of ageing by restoring lost hydration and improving the skin's volume, structure and texture.
Dermal fillers are ideal for those seeking:
– instant results
– restoration of facial volume
– reduction of fine lines and wrinkles
– customised to your individual needs
– little or no downtime
– non-permanent
What happens?
All patients are offered a topical anaesthetic cream which is applied to the treatment area(s) for 30 minutes. This helps to minimise any discomfort during the treatment.
How long does it take?
Treatment time is up to 30 minutes depending on the areas selected and results are immediate, long lasting and natural in appearance.
Is there any downtime?
There is little or no downtime associated with these treatments.
How frequently do I need them?
Depending on the area treated and injectable filler product selected, you can expect the results to last between 6-18 months.
Find out more about dermal fillers at S-Thetics Clinic, Beaconsfield.

To book your complimentary consultation with Miss Sherina Balaratnam please contact our team on 01494 670990 or info@sthetics.co.uk