Radara™
The Radara™ skincare system consists of painless, rejuvenating micro-channelling patches and high purity hyaluronic acid (HA) serum to restore skin quality and diminish signs of ageing. This innovative, targeted and painless approach delivers smoother, firmer skin with reduced lines and wrinkles with results visible as early as two weeks, and best results being seen at four weeks.
Radara™ is a once a day, home use treatment with no discomfort, side-effects or downtime.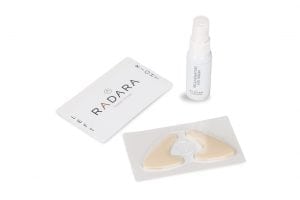 "Many of my patients come to me with concerns around the periorbital (eye) area, such as fine lines, wrinkles and textural issues. However some may not be ready for injectable treatments and would prefer a non-invasive approach to rejuvenating the area.
Radara™ technology is ideal as it provides an alternative to injectables for treating the delicate eye area using a combination of innovative micro-channeling technology and topical hyaluronic acid. The micro-channels enable a deeper skin penetration of topicals to deliver hyaluronic acid where it's needed the most for increased skin hydration and to restore smoothness and plumpness to the skin. 
We are delighted to be the first medical aesthetic clinic in Buckinghamshire, and one of a few in the world, who have been invited to join as a flagship launch clinic of this innovative technology."
Miss Sherina Balaratnam, MBBS, MRCS, MSc (UCL)
Medical Director, S-Thetics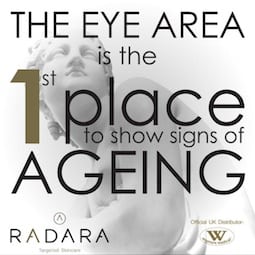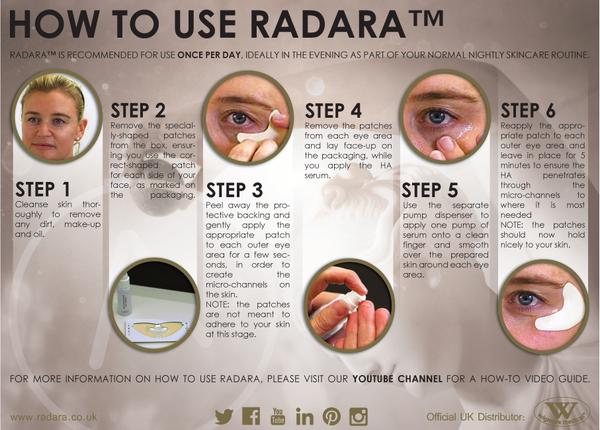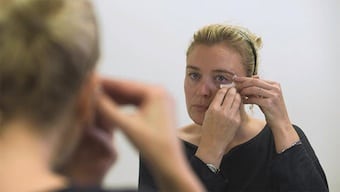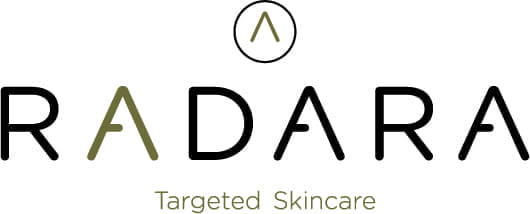 How does Radara™ work?
Radara™ works by creating micro-channels through the upper layers of the skin, to bypass the skin barrier and allow HA to penetrate to the deeper levels where it is most needed to restore skin's natural elasticity, hydration and support
What results can Radara™ achieve?
An 8-week trial independently assessed by clinical dermatologists showed:
• Significant reduction in fine lines and wrinkles of up to 35% in four weeks, with noticeable improvements in just two weeks
• Radara™ patches and HA serum were almost twice as effective at reducing fine lines and wrinkles compared to using serum alone
• Radara™ continued to deliver results for up to four weeks post-treatment (improved skin quality, wrinkle reduction)
What are Radara™ patches made of?
Radara™ micro-channelling patches are manufactured from a medical grade polymer which is ISO 10993 biocompatibility tested. Radara™ contains a biodegradable, non-pyrogenic, viscoelastic, clear, colourless, homogenised gel which consists of hyaluronic acid (HA)
How do I use Radara™?

STEP 1
First, cleanse skin thoroughly to remove any dirt, make-up and oil.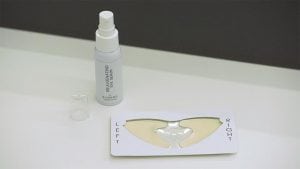 STEP 2
Remove the specially-shaped patches from the box, ensuring you use the correct-shaped patch for each side of your face, as marked on the packaging.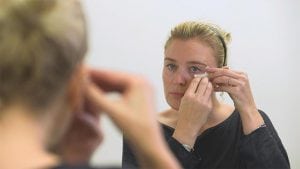 STEP 3
Peel away the protective backing and gently apply the appropriate patch to each outer eye area for a few seconds, in order to create the micro-channels on the skin. Do not push too hard – just lay a finger gently on the patch surface and smooth over once or twice
NOTE: the patches are not meant to adhere to your skin at this stage.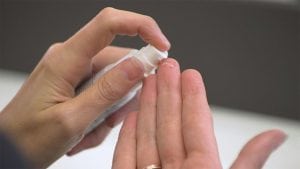 STEP 4
Remove the patches from each eye area and lay face-up on the packaging, while you apply the HA serum.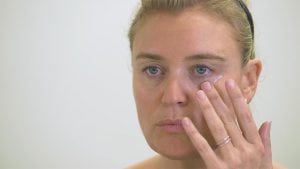 STEP 5
Use the separate pump dispenser to apply one pump of serum onto a clean finger and smooth over the prepared skin around each eye area.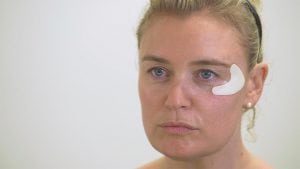 STEP 6
Reapply the appropriate patch to each outer eye area and leave in place for five minutes to ensure the HA penetrates through the micro-channels to where it is most needed
NOTE: the patches should now hold nicely to your skin, however try to keep your face as still as possible to avoid them becoming dislodged.
Price
Testimonials
We take pride in delivering the very best treatments to our patients and tailoring our approach to each individual. Here's what some of our patients have been saying about us:
"Since I've been using iS clinical my skin regime has completely changed. I have never known a skin product to benefit my skin in so many ways." Katie, 19, Beaconsfield
"I have had EndyMed 3DEEP Tightening and Contouring on my face and body. The results are incredible and my skin felt tighter and firmer straight away. Three days later my skin is soft and smooth. With such a sophisticated device, a programme of EndyMed 3DEEP is certainly worth it." Elouise 29, High Wycombe
"Beautiful clinic, run by extremely knowledgeable, professional, warm, friendly people. Incredibly relaxing, wonderful results – highly recommend Miss Sherina Balaratnam and her team." Jane, 40, Middlesex
"The EndyMed is such a fabulous treatment that I can't recommend enough. I walked out of the clinic not only glowing, but radiating from the inside out… it felt fabulous!" Annas, 39, Beaconsfield
"I would like to say a huge thank you to Sherina and her team for a wonderful experience – they truly are experts in their field." – Tracey, 36, Berkshire."
"I had the Fire and Ice treatment at the S-Thetics clinic. Just one treatment had improved the over all appearance of my skin and reduced my pigmentation, much to my delight." Gail, 54, Beaconsfield
"Sherina really listened to what I wanted to achieve from my treatments – so I opted for some facial fillers to lift and refresh my cheeks and eyes, as well as shaping my lips. Sherina made the whole process very easy and comfortable and I am absolutely delighted with the results. I couldn't recommend her highly enough."
Julia, 32, from Beaconsfield
"The Fire & Ice treatment is absolutely amazing and refreshing. I walked out of the S-Thetics clinic glowing and feeling fantastic and that was not the end… The result got even better the following day. My skin felt clear, clean and radiant." Theresa, 40, Gerrards Cross
"Thank you Miss Balaratnam for taking your time with me, and using your extraordinary knowledge and skills to help rejuvenate my face and my confidence. All I want is to look the best that I can for my age and I could not be more delighted." Carole Anne, 70, Wiltshire
"Sherina is one of the best skincare doctors I know! I highly recommend all that Sherina offers and she has the best bedside manner when working with patients also." Joanne Berry, San Diego
treatments
Click on the links below to find out more about the range of treatments available at S-Thetics.