About Miss Sherina Balaratnam, Surgeon and Cosmetic Doctor
"I truly believe a detailed consultation is essential in understanding my patients' needs.
It is important to have a detailed clinical assessment of skin and facial structure and balance in order to understand the steps required to achieve good results.
My goal is to help my patients achieve and enjoy natural-looking results in a safe way."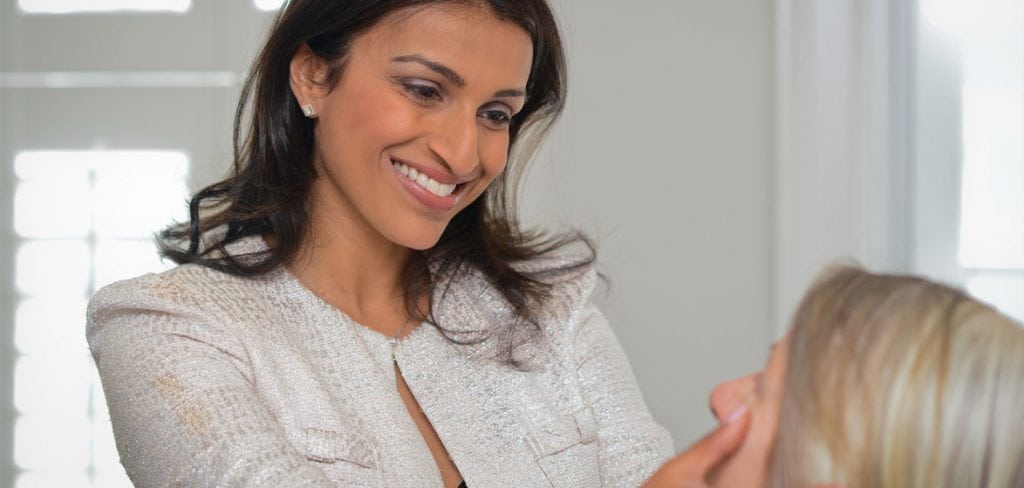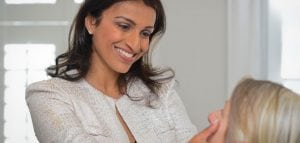 Miss Sherina Balaratnam, MBBS, MRCS, MSc (UCL), is a fully-qualified surgeon with extensive plastic surgical training.
She has devoted the last nine years of her medical career to specialising in the latest non-surgical cosmetic treatment innovations.
Her subtle and highly personalised approach to facial rejuvenation has earned her a place as one of the UK's leading non-surgical cosmetic specialists.
She is well known for her gentle bedside manner and natural- looking results.
"Central to my ethos is the safety of our treatments, ensuring patients are given the best care throughout their treatment as well as an efficient aftercare service.
I strongly emphasise the importance of education; for both patients and the public to be fully informed about the latest advances in non-surgical treatments for facial and body rejuvenation.
Prior to my current focus of aesthetic medicine, my 14-year surgical career encompassed a broad range of clinical specialties.
During this time I trained in plastic surgery for 7 years mainly covering reconstructive burn surgery and skin cancer reconstruction.
This led me to develop an interest in scar management and an ideal aesthetic outcome which resonates in my work in aesthetic medicine today.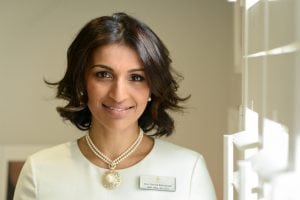 I'm proud to hold the prestigious title of "Local Country Ambassador" (LCA) for Allergan, the manufacturers of BOTOX® and the Juvederm® Ultra range of fillers.
As 1 of only 10 UK surgeons and doctors selected as an LCA, I regularly train and mentor other health care professionals in non-surgical cosmetic rejuvenation treatments and injection techniques and I am actively involved in training programmes both within the UK as well as internationally.
Aesthetic medicine continues to evolve at pace, with newer, less invasive technologies and treatments. I place a strong emphasis on my own knowledge and skills so I can continue to develop my practice and patient outcomes.
My work has been published in several peer-reviewed medical journals and I have delivered presentations at international clinical conferences."
"I'm delighted to bring my experiences to my clinic, S-Thetics, here in Beaconsfield"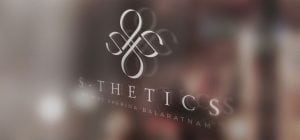 Read and watch as some of our patients talk about their experience at S-Thetics:
Qualifications & Professional Memberships
1998 – Bachelor of Medicine and Surgery, University of Leicester Medical School (MBBS)
2003 – Member of the Royal College of Surgeons of Edinburgh (MRCS Edin)
2005 – Master of Sciences (Surgical Science & Cancer Biology), University College London (MSc Surgical Science)
General Medical Council (registration 4511502)
Specialist Areas of Interest in Aesthetic Medicine:
Advanced skin health and skincare using prescriptive products (iS Clinical and Obagi)
Acne and acne scar management using chemical peels, skin needling (microneedling) and laser skin resurfacing
Advanced botulinum toxin treatments
Facial rejuvenation using dermal fillers
Non-surgical skin tightening treatments using radiofrequency
Awards:
Winner "Aesthetic Practitioner of the Year, highly commended" MyFaceMyBody Awards 2018 / 2019.
Winner "Best Clinic South England" Aesthetics Awards 2017 / 2018.
Winner "Clinic Reception Team of the Year, UK & Ireland" Aesthetics Awards 2016 / 2017
Winner "Best New Practice, South England and Wales" MyFaceMyBody Awards 2016 / 2017
"Best New Practice, UK & Ireland, highly commended" Aesthetics Awards 2015 / 2016

To book your consultation with Miss Sherina Balaratnam, please contact. 01494 670990 or info@sthetics.co.uk
treatments
Click on the links below to find out more about the range of treatments available at S-Thetics.
Testimonials
We take pride in delivering the very best treatments to our patients and tailoring our approach to each individual. Here's what some of our patients have been saying about us:
"Since I've been using iS clinical my skin regime has completely changed. I have never known a skin product to benefit my skin in so many ways." Katie, 19, Beaconsfield
"I have had EndyMed 3DEEP Tightening and Contouring on my face and body. The results are incredible and my skin felt tighter and firmer straight away. Three days later my skin is soft and smooth. With such a sophisticated device, a programme of EndyMed 3DEEP is certainly worth it." Elouise 29, High Wycombe
"Beautiful clinic, run by extremely knowledgeable, professional, warm, friendly people. Incredibly relaxing, wonderful results – highly recommend Miss Sherina Balaratnam and her team." Jane, 40, Middlesex
"The EndyMed is such a fabulous treatment that I can't recommend enough. I walked out of the clinic not only glowing, but radiating from the inside out… it felt fabulous!" Annas, 39, Beaconsfield
"I would like to say a huge thank you to Sherina and her team for a wonderful experience – they truly are experts in their field." – Tracey, 36, Berkshire."
"I had the Fire and Ice treatment at the S-Thetics clinic. Just one treatment had improved the over all appearance of my skin and reduced my pigmentation, much to my delight." Gail, 54, Beaconsfield
"Sherina really listened to what I wanted to achieve from my treatments – so I opted for some facial fillers to lift and refresh my cheeks and eyes, as well as shaping my lips. Sherina made the whole process very easy and comfortable and I am absolutely delighted with the results. I couldn't recommend her highly enough."
Julia, 32, from Beaconsfield
"The Fire & Ice treatment is absolutely amazing and refreshing. I walked out of the S-Thetics clinic glowing and feeling fantastic and that was not the end… The result got even better the following day. My skin felt clear, clean and radiant." Theresa, 40, Gerrards Cross
"Thank you Miss Balaratnam for taking your time with me, and using your extraordinary knowledge and skills to help rejuvenate my face and my confidence. All I want is to look the best that I can for my age and I could not be more delighted." Carole Anne, 70, Wiltshire
"Sherina is one of the best skincare doctors I know! I highly recommend all that Sherina offers and she has the best bedside manner when working with patients also." Joanne Berry, San Diego