Over time, the natural processes of your lifecycle as a woman, such as childbirth and hormonal changes, can lead to various conditions such as involuntary urine leakage, vaginal laxity, dryness and recurring infections.
FemiLift is a state-of-the-art, minimally invasive outpatient treatment that provides optimal results for various feminine conditions – regardless of your age or stage in life. It is quick, painless and completely safe, and provides highly effective results.
From childbirth to surgery, natural ageing to obesity, there are many everyday factors that can affect the breakdown of vaginal collagen, and it happens to most women – it's just that some feel it more than others.
The effects can include Stress Urinary Incontinence (SUI), where urine leakage occurs during coughing, sneezing, laughing or anything else that increases abdominal pressure. Attenuated pelvic floor muscles can also lead to diminished sexual satisfaction because of loss of sensation, affecting body image and self-confidence.
By using a laser to stimulate collagen growth, FemiLift® tightens the vaginal wall, thereby restoring a more youthful feel as well as reducing urinary incontinence. The procedure is not painful, has no downtime and is completed in minutes using safe, proven technology.
At S-Thetics, we understand that any such procedure is extremely personal in nature and our professional and gentle approach means that your dignity and comfort is of utmost importance. Miss Balaratnam, a fully qualified surgeon, will be responsible for your consultation and treatment.
What is Femlift?
FemiLift is a non-surgical, quick and safe solution for various common feminine issues, such as Stress Urinary Incontinence (SUI), vaginal tightness, dryness and recurring infections, and more. It's an easy and minimally-invasive treatment that can solve numerous feminine issues, fast.
How does it work?
Like skin, vaginal tissue is made up of collagen fibres which give it strength and flexibility.
FemiLift uses breakthrough CO2 laser technology to gently heat vaginal tissue, contracting existing fibers and stimulating the formation of new collagen. This improves the functionality of the entire vaginal area-normalising blood flow, increasing lubrication, boosting immune resistance and restoring the strength and elasticity of the vaginal walls.
Is it painful?
No, Femilift is a minimally invasive laser treatment and does not hurt.
Is it safe?
Femilift is an approved medical device by the US Food and Drug Administration ('FDA') widely considered the world's most stringent body for approval of both medical devices and drugs.
Femilift is offered by physicians in over 80 countries, with over 24,000 procedures having been performed worldwide.
What are the results?
You will notice results immediately and then more so after a short period of time, often a few days. The FemiLift treatment provides long lasting improvement in vaginal sensation and control of urinary incontinence.
Results generally last up to 2 years depending on your individual health and pre-existing laxity but you will notice the effects after two to three months, as the collagen production is increased.
We normally recommend at least two treatments, given six weeks apart for optimal results, but this will be discussed at your consultation.
S-Thetics is an award winning state-of-the-art medical aesthetic clinic located in the heart of Beaconsfield Old Town in Buckinghamshire, specialising in advanced non-surgical treatments for the face and body.
Founded by surgeon and cosmetic doctor, Miss Sherina Balaratnam, S-Thetics offer a broad range of treatments within our menu – from advanced skincare products and facial treatments, to cosmetic injectables, non-surgical skin rejuvenation and body contouring using medical grade technology.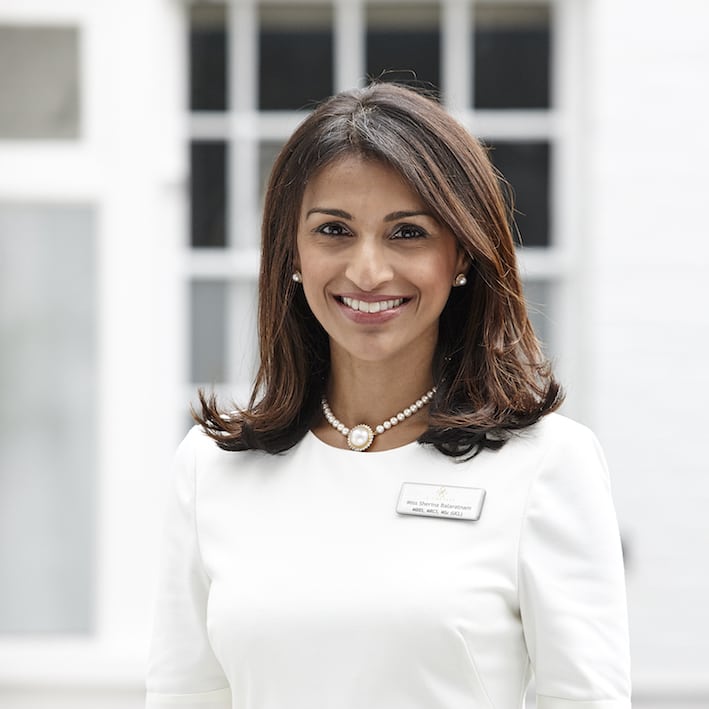 We have a medical approach at the heart of our practice, meaning that all treatments we offer have scientific backing and are delivered with the highest standard of clinical expertise and care.
Miss Balaratnam is a "Local Country Ambassador" (LCA) for Allergan, the manufacturers of BOTOX® and the Juvederm® Ultra range of fillers.
As one of only a handful of expert UK practitioners selected as an LCA, she regularly trains and mentor other health care professionals in non-surgical cosmetic rejuvenation treatments and injection techniques and I am actively involved in training programmes both within the UK as well as internationally.
To find out more please contact 01494 670 990 or info@sthetics.co.uk