Acne treatment
Acne is a skin condition which affects many of us, at various stages of life. Commonly linked with changes to hormone levels during puberty, adult acne can also affect many people throughout their life.
As well as hormonal changes acne can also be triggered by other factors such as stress and can be hereditary. In fact, the NHS estimates that more than a third of people seeking acne treatment are over 35.
Here is a testimonial from our patient Katie, 19, who came to us as she was unhappy with her skin:
"I was extremely self conscious of my appearance as I would get the odd acne breakout, and had some acne scars which I wasn't happy with. I would never leave the house without a full face of make up"
Katie has since had her acne and acne scarring addressed with a combination approach using devices, topical cosmeceutical skincare and facial treatments:
"I have now completely stopped using foundation because of the iS Clinical skin products and I feel confident to not put any make up on to go out. My skin has never felt or looked so good."
Read more about Katie's experience here.
At S-Thetics we have a range of advanced treatments which can manage not only active acne but also help reduce acne scarring, using devices, topical cosmeceutical skincare and facial treatments:
1. VISIA Digital Skin Analysis
VISIA takes images of your face from three precise angles which not only helps you see what is happening now, but also means you can accurately review how your treatment results are progressing over time.
Using IntelliFlash®, cross-polarized and UV lighting, we record and measure surface and subsurface skin conditions. UV photography provides the most complete data set available for skin assessment and analysis.
By using VISIA technology, we can analyse your skin condition from the superficial level such as acne spots and blemishes, to any deep underlying damage, such as ultraviolet damage and pigmentation.
iS CLINICAL products for acne are formulated with pharmaceutical-grade botanical ingredients that work synergistically and safely to clear the complexion. The Acne regime includes products that encourage exfoliation while addressing inflammation and infection.
Our products are pharmaceutical grade, meaning they contain higher concentrations of the active ingredients, compared to typical high street skin care which usually contain only cosmetic grade raw materials, which are considerably less effective.
Clinically proven to reduce active acne, acne scars, pore size, fine lines and wrinkles and to improve skin texture.
All of our skincare products are designed to work in conjunction with our treatments, to ensure your treatment program is optimised to give you the best results.
3. HydraFacial™
HydraFacial is an advanced medical facial treatment which consists of a six stage process that helps to detoxify the skin, cleanse and exfoliate, remove dead skin cells, extract any debris and provide long lasting hydration and essential nutrient support to protect and rebuild collagen levels.
The HydraFacial treatment can be tailored for acneic skin and both detoxifies and hydrates whilst the blue and red light LED therapy work to calm inflammation and reduce oil and bacteria.
Often a series of treatments works most effectively on people who suffer with acne. HydraFacial treatments for acne can be used on both the back and the face.
4. The Fire & Ice facial treatment
Designed to resurface the skin, this intensive clinical treatment reduces fine lines and wrinkles and provides deep cleansing of blocked pores. It's a multi-step treatment with two masque applications followed by application of a serum and a cream to soothe and moisturise the skin.
The Fire & Ice can also help clear acne and improve acne scarring, as part of a prescriptive treatment program.
This treatment works as a one-off skin rejuvenation treat, but for more intensive and long-lasting results, we recommend using once per week over a six week period as part of a skin program.
Click here to read a Fire & Ice patient testimonial
5. Fractional Skin Resurfacing (FSR)
EndyMed™ Fractional Skin Resurfacing levels off the skin, ironing out stretch marks and scars as well as shrinking pores and improving texture. This treatment is only carried out by Miss Balaratnam and leaves the skin feeling revitalised and as good as new.
Endymed FSR has received clearance from the U.S.A. Food and Drug Administration (FDA) and clinical studies have proven it is very effective in the improvement of skin texture in both acne scars and traumatic scars.
Results can be seen after 1 treatment and normally a course of 3 treatments, a minimum of 2 weeks apart is recommended.
Find out more about:

To book your complimentary consultation with Miss Sherina Balaratnam and find out how we can help you with acne, please contact our team on 01494 670990 or info@sthetics.co.uk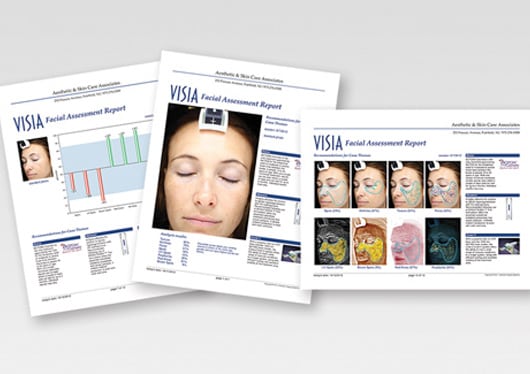 Testimonials
We take pride in delivering the very best treatments to our patients and tailoring our approach to each individual. Here's what some of our patients have been saying about us:
"Since I've been using iS clinical my skin regime has completely changed. I have never known a skin product to benefit my skin in so many ways." Katie, 19, Beaconsfield
"I have had EndyMed 3DEEP Tightening and Contouring on my face and body. The results are incredible and my skin felt tighter and firmer straight away. Three days later my skin is soft and smooth. With such a sophisticated device, a programme of EndyMed 3DEEP is certainly worth it." Elouise 29, High Wycombe
"Beautiful clinic, run by extremely knowledgeable, professional, warm, friendly people. Incredibly relaxing, wonderful results – highly recommend Miss Sherina Balaratnam and her team." Jane, 40, Middlesex
"The EndyMed is such a fabulous treatment that I can't recommend enough. I walked out of the clinic not only glowing, but radiating from the inside out… it felt fabulous!" Annas, 39, Beaconsfield
"I would like to say a huge thank you to Sherina and her team for a wonderful experience – they truly are experts in their field." – Tracey, 36, Berkshire."
"I had the Fire and Ice treatment at the S-Thetics clinic. Just one treatment had improved the over all appearance of my skin and reduced my pigmentation, much to my delight." Gail, 54, Beaconsfield
"Sherina really listened to what I wanted to achieve from my treatments – so I opted for some facial fillers to lift and refresh my cheeks and eyes, as well as shaping my lips. Sherina made the whole process very easy and comfortable and I am absolutely delighted with the results. I couldn't recommend her highly enough."
Julia, 32, from Beaconsfield
"The Fire & Ice treatment is absolutely amazing and refreshing. I walked out of the S-Thetics clinic glowing and feeling fantastic and that was not the end… The result got even better the following day. My skin felt clear, clean and radiant." Theresa, 40, Gerrards Cross
"Thank you Miss Balaratnam for taking your time with me, and using your extraordinary knowledge and skills to help rejuvenate my face and my confidence. All I want is to look the best that I can for my age and I could not be more delighted." Carole Anne, 70, Wiltshire
"Sherina is one of the best skincare doctors I know! I highly recommend all that Sherina offers and she has the best bedside manner when working with patients also." Joanne Berry, San Diego
treatments
Click on the links below to find out more about the range of treatments available at S-Thetics.