Patient Success Story – Body Contouring and Fat Reduction with SculpSure
June 1, 2018 12:42 pm
Before and after photos of our patient, Rebecca, 53, following her SculpSure treatments at S-Thetics Clinic.
Rebecca came to us as she wanted to regain her body confidence and wanted a non-invasive treatment that would give her results, whilst fitting in with her busy lifestyle.
SculpSure treatments have reduced stubborn pockets of fat around her abdomen and flanks, areas that were previously resistant to diet and exercise.
What is SculpSure body contouring?
SculpSure before and after gallery:
SculpSure is the next step on in light based body contouring. A non-invasive treatment for fat that has been unresponsive to diet and exercise:
– 25 minute treatment
– Clinically proven to permanently reduce fat in the abdomen and flanks
– Permanently destroys up to 24% of treated fat
– FDA approved
– Over 80,000 SculpSure procedures have been performed globally
– S-Thetics have the 1st SculpSure device in England outside of London
Even with diet and exercise, most people have stubborn pockets of fat that seem impossible to lose. SculpSure's body contouring technology is able to target and destroy these fat cells in just 25 minutes without affecting the skin's surface.
Find out more about:

S-Thetics is a multi award winning state-of-the-art medical aesthetic clinic located in the heart of Beaconsfield Old Town in Buckinghamshire, specialising in advanced non-surgical treatments for the face and body.
Founded by surgeon and cosmetic doctor, Miss Sherina Balaratnam, S-Thetics offer a broad range of treatments within our menu – from advanced skincare products and facial treatments, to cosmetic injectables, non-surgical skin rejuvenation and body contouring using medical grade technology.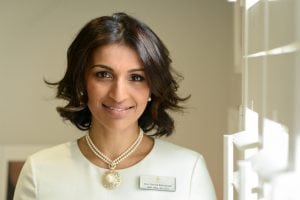 We are proud to have a medical approach at the heart of our practice, meaning that all treatments we offer have scientific backing and are delivered with the highest standard of clinical expertise and care.

To find out how SculpSure treatment could benefit you, please contact S-Thetics clinic on:
 01494 670 990 or info@sthetics.co.uk
Click here to go back to the blog